GEFF2022: Cultures of Extraction: A Roundtable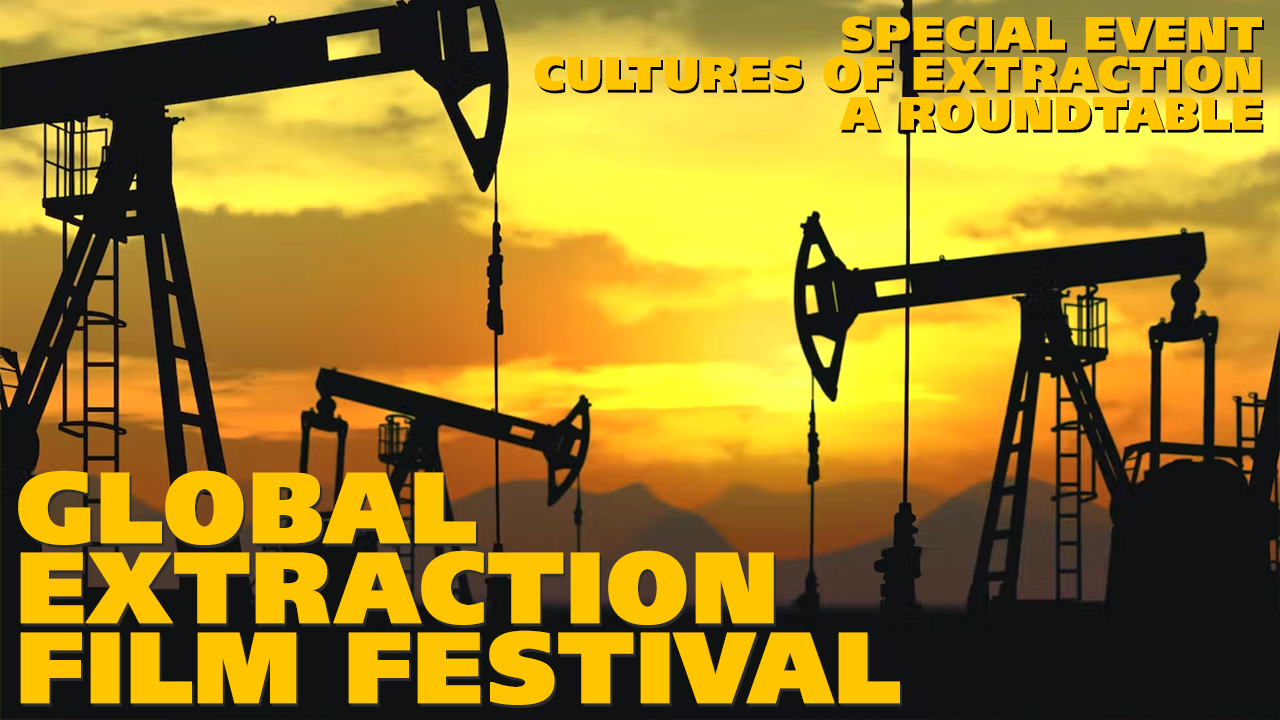 This roundtable brings together artists and researchers whose work engages with extraction. The invited panellists will discuss how the logic of extraction operates in various domains of human civilisation, including for example the cultural sector and global supply infrastructures. They will also address extractive logics in our collective relation to the Earth and animals, health, race, and global currency systems. We hope that the roundtable can generate a conversation with the audience and invite attendees to share their own experience of or perspective on extraction.
Speakers: Bogna Bochińska, Damian Borovsky, Olivia Brown, Erica Callegaro, Toni Pape (moderator), Gizem Şentürk (not present due to illness)
Dental Extractions (video essay, 2022, 5′) by Bogna Bochińska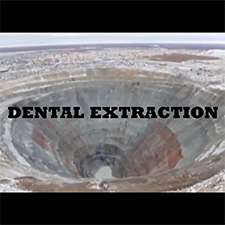 This video essay focuses on drilling as a key technique of extraction in various contexts, most importantly in dental care and diamond extraction. Through this specific focus, the video essay traces how these extractive practices are connected to each other through yet another extractive cycle, namely sugar farming. Extractive agriculture has contributed to higher consumption of sugar, which can lead to the deterioration and extraction of teeth, which are then replaced or fixed by means of rare metals and diamonds. In this way, Bochinska's video essay shows how cycles of extraction feed into each other.
Bogna Bochińska is a lecturer in Media Studies at the University of Amsterdam and aspiring researcher.
"Waterlogged Docket (Extracting the Image of Logistics Ecologies)" (creative essay by Damian Borovsky)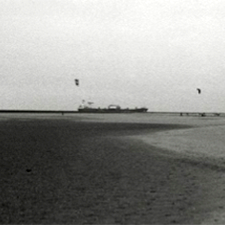 This essay of creative non-fiction sets out to map logistical capitalism by looking at its industrial infrastructures on- and off-shore. This mapping is done in both word and photographic image. Importantly, the essay considers both port infrastructures and photography itself as part of modern techno-scientific infrastructures, integrating them in global flows of wealth, knowledge and power. The essay thus problematises its own "brackish methodology", emphasising both the value and the imperialist drive of photographic capture. In this way, the essay also asks: To what extent does working our way out of our modern quagmire require the tools of modern technologies of capture and extraction?
"The Pearls in the Hair of Roberta Paula Williams" (short story) by Olivia Brown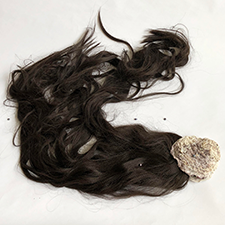 This is the story of Roberta Paula Williams, a Black woman and genetic engineer who discovers a way of growing hair from oysters. Roberta builds the highly successful company PearlHair to bring affordable, high-quality hair to Black communities. But tensions soon arise when animal welfare activists and the oysters themselves challenge Roberta's success story by pointing to the various modes of extraction involved. This piece of speculative fiction explores the conflicts of interest between the various fronts against extractivism, most importantly racism, oppressive beauty standards and animal farming.
Olivia Brown is an artist and writer, who is completing her Masters in Artistic Research around the theme of contamination
"Extracting Diversity Value: The White Cultural Institution's Toolbox" (research essay) by Erica Callegaro
Erica Callegaro's work explores how institutional diversity policies rely on extraction. In her research, Callegaro establishes a clear connection between whiteness, diversity and extraction by demonstrating how diversity policies operate as non-performative statements. Following scholars like Sara Ahmed, Jemma Desai and Sarah Mayorga-Gallo, Callegaro adresses the harm this does to individual "diversity practitioners" (Ahmed). In this way, Callegaro' contribution helps integrate critical approaches to diversity policies into our thinking about extractivism.
Erica Callegaro is a student of the Research MA "Media Art and Performance Studies" at Utrecht University.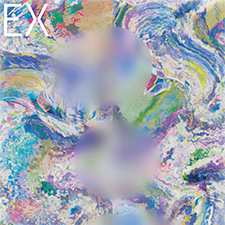 EX is short zine that explores the personal experience of extraction. Addressing issues like labour, inflation and precarity, the zine asks to what extent the author's perspective – and perhaps any human perspective – is both complicit with extraction and benefits from it, though often in very asymmetrical ways. The zine explores these entanglements through a combination of graphic design choices ranging from dark "swarms" of confessions to a blurred colourful script.
Gizem Şentürk is an artistic researcher working on symbiotic practices with a background in Environmental Humanities (RMA) from VU Amsterdam."
Here you can download the reading list of the Cultures of Extraction course by Toni Pape that these students followed.
GEFF 2022 PROGRAM 1 * GLOBAL PERPECTIVES
GEFF 2022 PROGRAM 2 * AFRICA IN FOCUS
GEFF 2022 PROGRAM 3 * URGENT SHORTS
GEFF 2022 PROGRAM 4 * ANIMAL-HUMAN RELATIONS
GEFF 2022 PROGRAM 5 * PRESENTED BY WATERBEAR
GEFF 2022 PROGRAM 6 * PRESENTED BY DW DOCUMENTARY
GEFF 2022 SPECIAL EVENTS