Global Extraction Film Festival (GEFF) 2022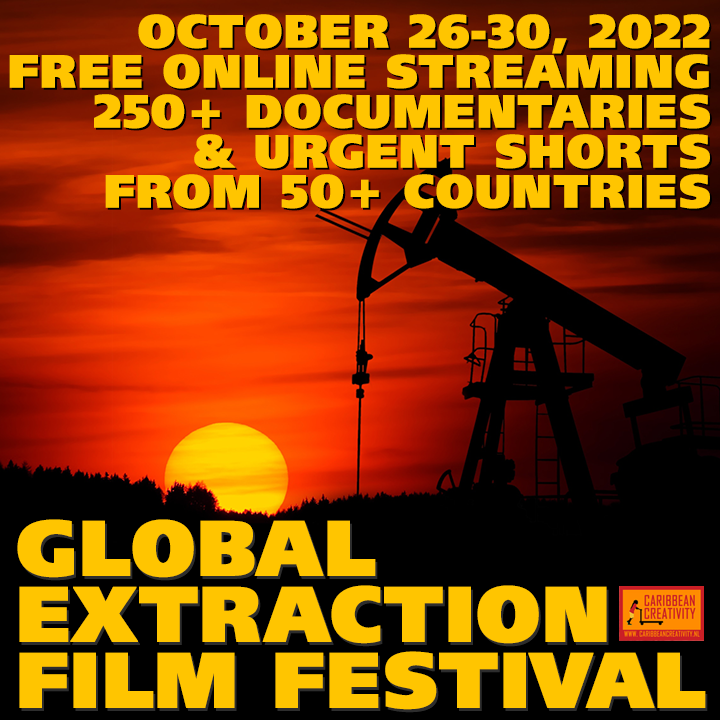 Welcome to GEFF2022!
Streaming Online | October 26-30, 2022 | #GEFF2022 | #GlobalExtractionAction
The Global Extraction Film Festival (GEFF) 2022 will be streamed worldwide for free from October 26-30, 2022. The third edition of this online festival will present 250+ documentaries and urgent shorts from 50+ countries highlighting the destructive impacts of extractive industries. Founded in 2020 by Jamaican environmental filmmaker and activist Esther Figueroa (Vagabond Media) and postcolonial film scholar-practitioner Emiel Martens (University of Amsterdam, Caribbean Creativity), GEFF aims to bring attention to the destructive impacts of extractive industries and to highlight communities across the world who are bravely defending against annihilation while creating livable futures.
GEFF2022 features 6 programs with over 250 documentaries and urgent shorts from over 50 countries, with a wide range of compelling topics that people around the world need to think about. Where, how and by whom is the food we eat, water we drink, clothes we wear, materials in our technology, the energy that powers our lives produced and transported? What are we to do with the billions of tons of waste we create daily? What is our relationship to other species and all life on the planet? Extraction and extractivism have caused the anthropocene, the climate crisis is real and cannot be wished away or solved by magical technologies based on extraction.
The Global Extraction Film Festival is curated as to include mainly publicly available films that you can access, share, teach, learn from, and be inspired by, all year long. In this way, GEFF serves as an educational tool and archival platform. However, thanks to the generosity of filmmakers and distributors who waive their normal streaming fees, we are also able to present a selection of films that are only available during GEFF2022 (October 26-30). These are our festival exclusives. So that you do not miss our festival exclusives, we have indicated their GEFF2022 exclusive status on the website following the film's title.
The Global Extraction Film Festival is a no-budget film festival without outside funding produced through voluntary labour and shared resources. A big THANK YOU to all participating filmmakers, media outlets, platforms and distributors. THANK YOU to our partners Good Docs, Waterbear, the Centre for Animal-Human Studies Netherlands, Deep Green Resistance, [email protected], and to our GEFF2022 team of volunteers.
GEFF2022 PROGRAM 1 * GLOBAL PERSPECTIVES (OFFICIAL SELECTION)
Curated by Esther Figueroa and Caribbean Creativity
With 12 festival exclusives, the Global Perspectives Program offers 21 riveting documentaries and the first feature narrative offered by GEFF. Since we present an extensive special focus on the African continent in our Africa in Focus Program, films in the Global Perspectives Program take us to Asia, Oceania, Europe and the Americas. These films engage with global issues: extractive agriculture, destructive mining, food culture and what we eat, the crisis of water, species extinction, corporate and governmental corruption, the exploited workers who keep the global economy functioning, the communities protecting their lands and waters against all odds.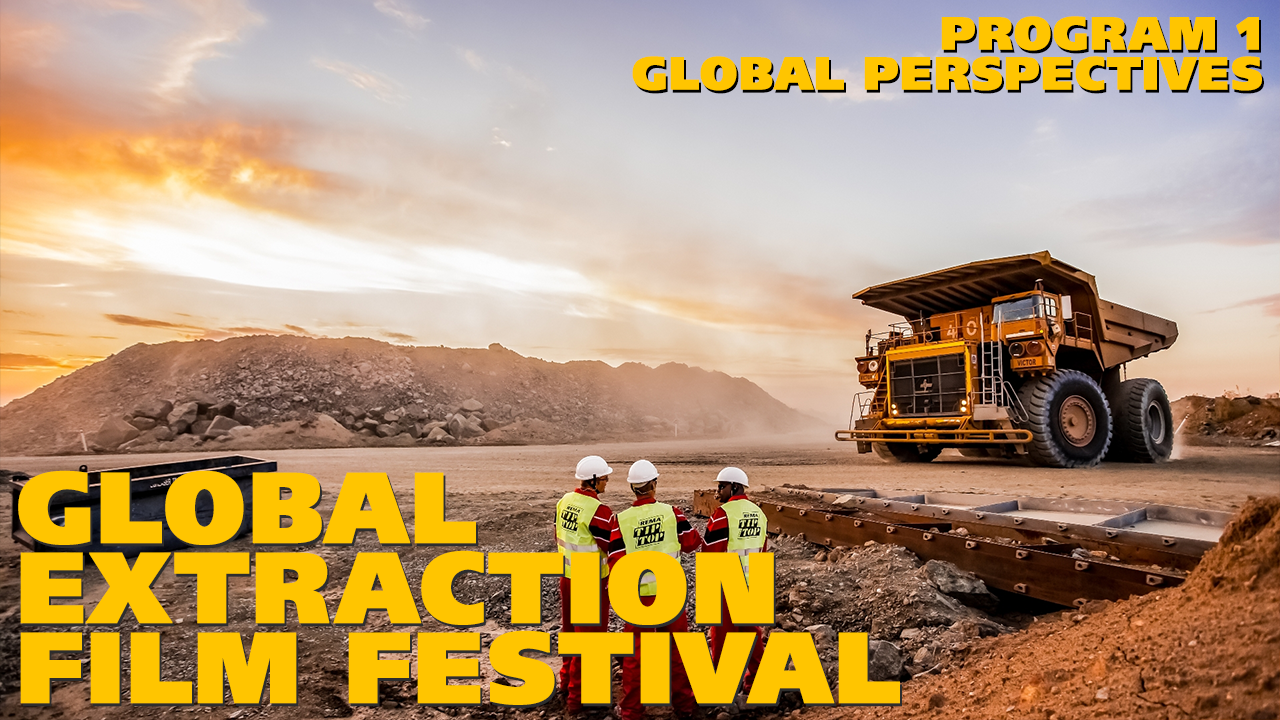 GEFF2022 PROGRAM 2 * AFRICA IN FOCUS
Curated by Caribbean Creativity (together with Josh McDonald, Maru Alurralde, Rebecca Hussey, and Elsie Vermeer)
The Africa in Focus Program, the festival's most extensive and prominent program this year, offers 150+ feature documentaries and urgent shorts from all the 54 countries on the African continent, from the 48 countries sharing the area of mainland Africa to the 6 island nations that are also considered to be part of Africa.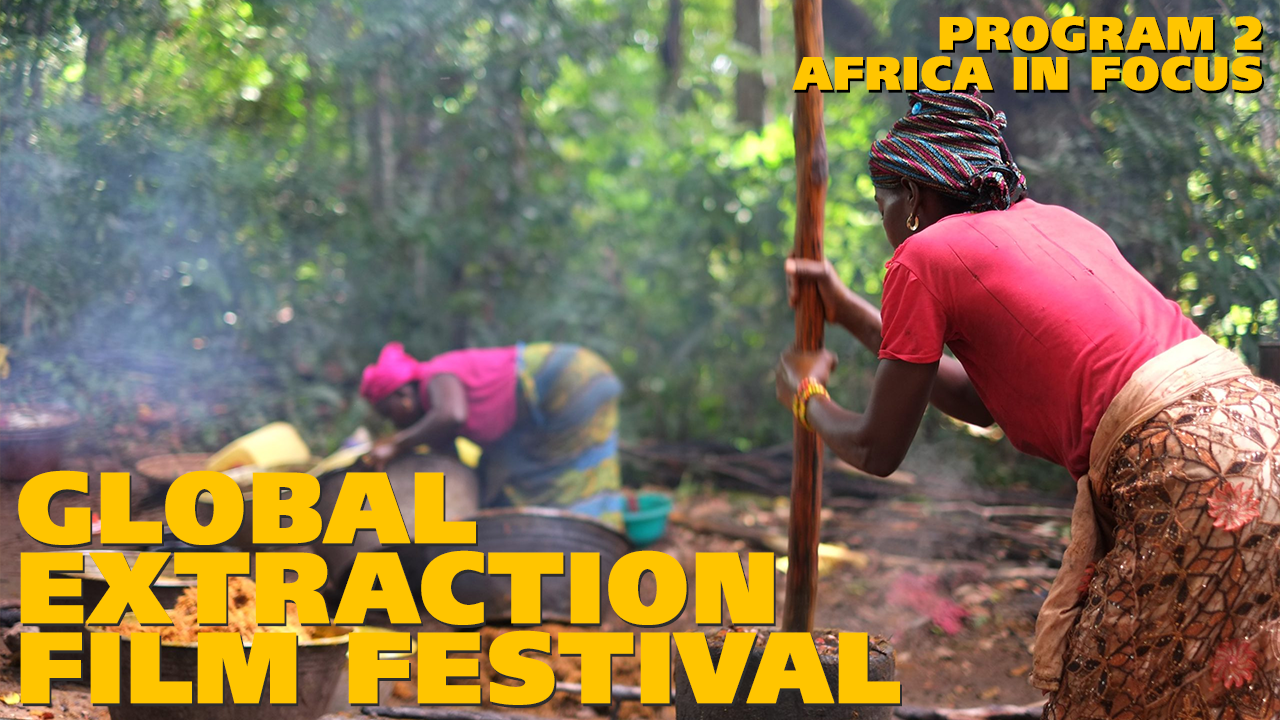 GEFF2022 PROGRAM 3 * URGENT SHORTS
Curated by Esther Figueroa 
The Urgent Shorts Program offers 50 publicly available short films – documentaries, news programming, activist media – that are dealing with urgent issues affecting often overlooked people, revealing the destructive impacts of extractive industries beyond Africa, particularly in Oceania. The Urgent Shorts focus on our forests and oceans, the  urgent threats of deforestation, community attempts to save existing forests while growing new ones, learning ways we can better grow the food we eat such as permaculture and food forests, the urgent threats facing our oceans including deep sea mining, the extraction of 'exotic' fishes to be kept in aquariums, and plastic pollution.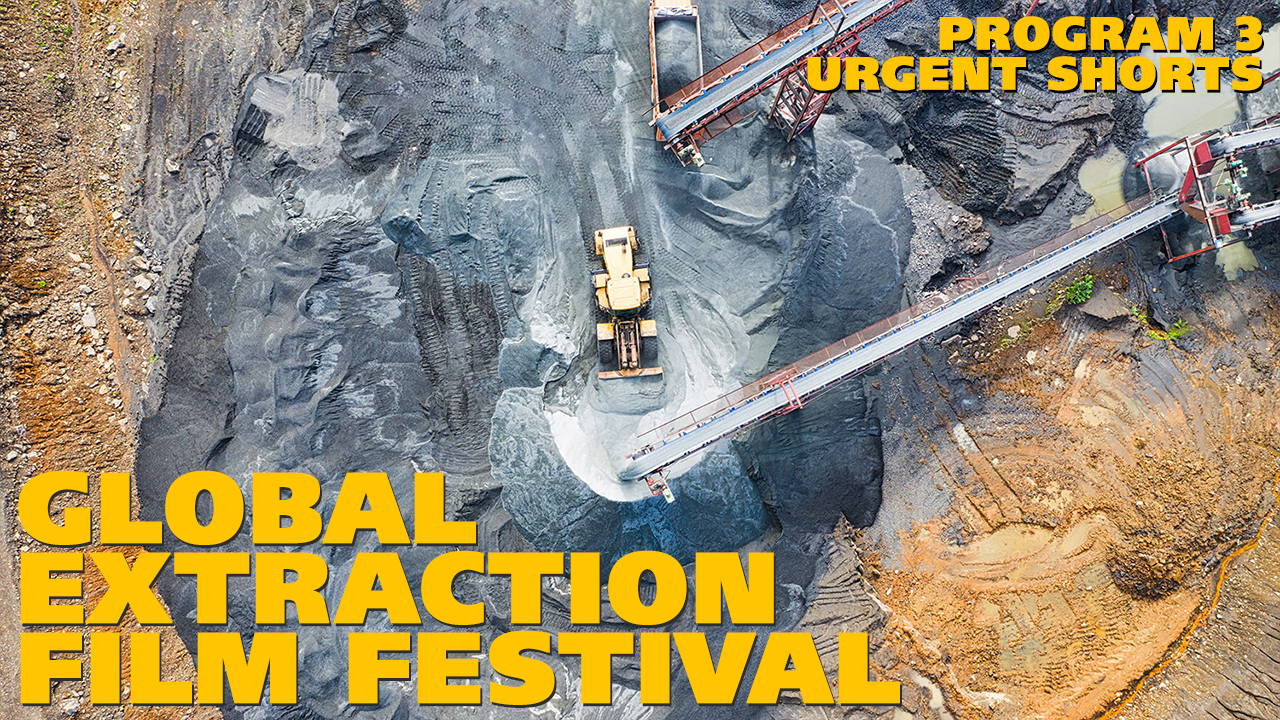 GEFF2022 PROGRAM 4 * ANIMAL-HUMAN RELATIONS
Curated by the Centre for Animal-Human Studies NL and Caribbean Creativity
The Animal-Human Relations Program, again curated in collaboration with the Centre for Animal-Human Studies NL, comprises over 25 feature documentaries and urgent shorts about the relationship between humans and animals, and the impact of the extractive in-dustries on animals. Humans are animals who dominate the planet and often decide which other animals have value, are our food, our friends, our enemies, are pests, can be sacrificed or made extinct. Just as the exploitation of the planet often benefits big business and rich countries at the expense of marginalized groups of people, so it often comes at the expense of non-human ani-mals to an even greater extent. Most films in this program are publicly available, but there are 6 festival exclusives, i.e. Cinco Corazones (Five Hearts), Eyes of the Orangutan, Nature's Big Year, The Second Life, Turtles on the Hill, and When the Swallows Fly Away.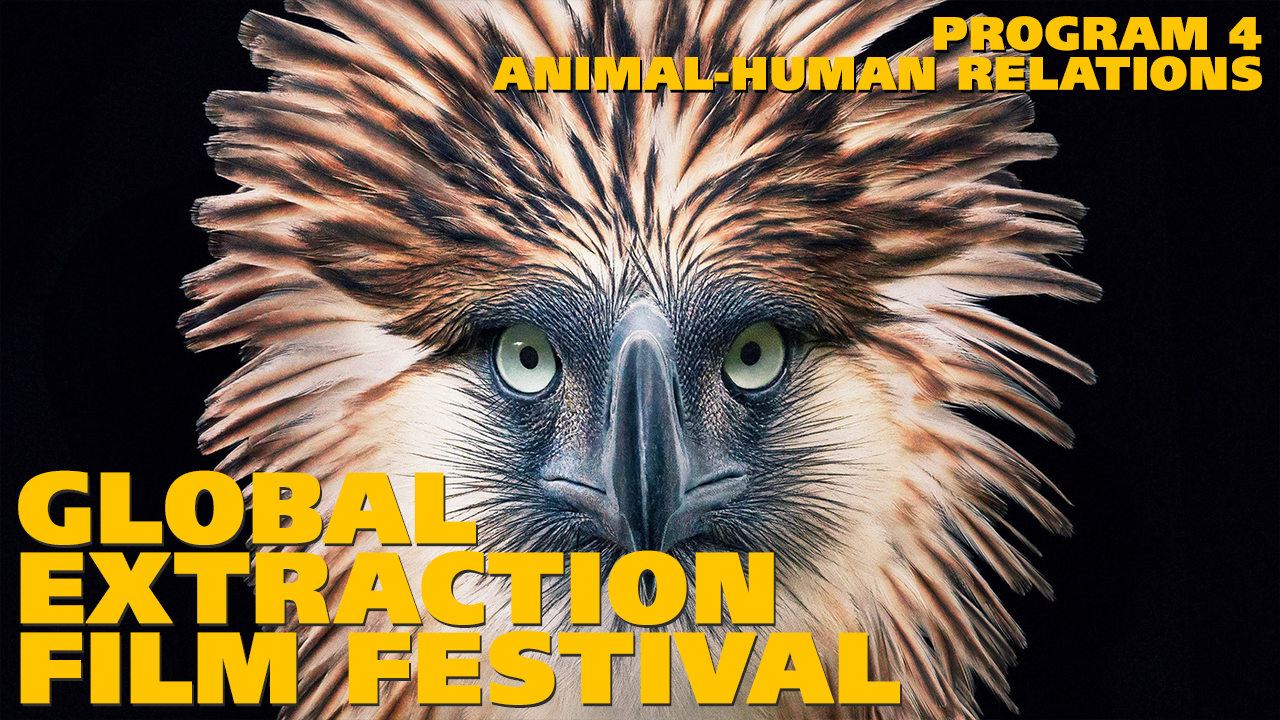 GEFF2022 PROGRAM 5 * PRESENTED BY WATERBEAR
Curated by Caribbean Creativity
The Presented by WaterBear Program offers 17 short docs, including the series The Breakdown and Europe's Biggest Lie, and 2 feature documentary, Youth Unstoppable and Slay that are exclusively available on WaterBear, 'the first interactive video on demand platform dedicated to the future of our planet.' The selected films, almost all WaterBear Originals, are about people fighting for environmental and food justice, to protect last wild places and species, and to find community-based solutions.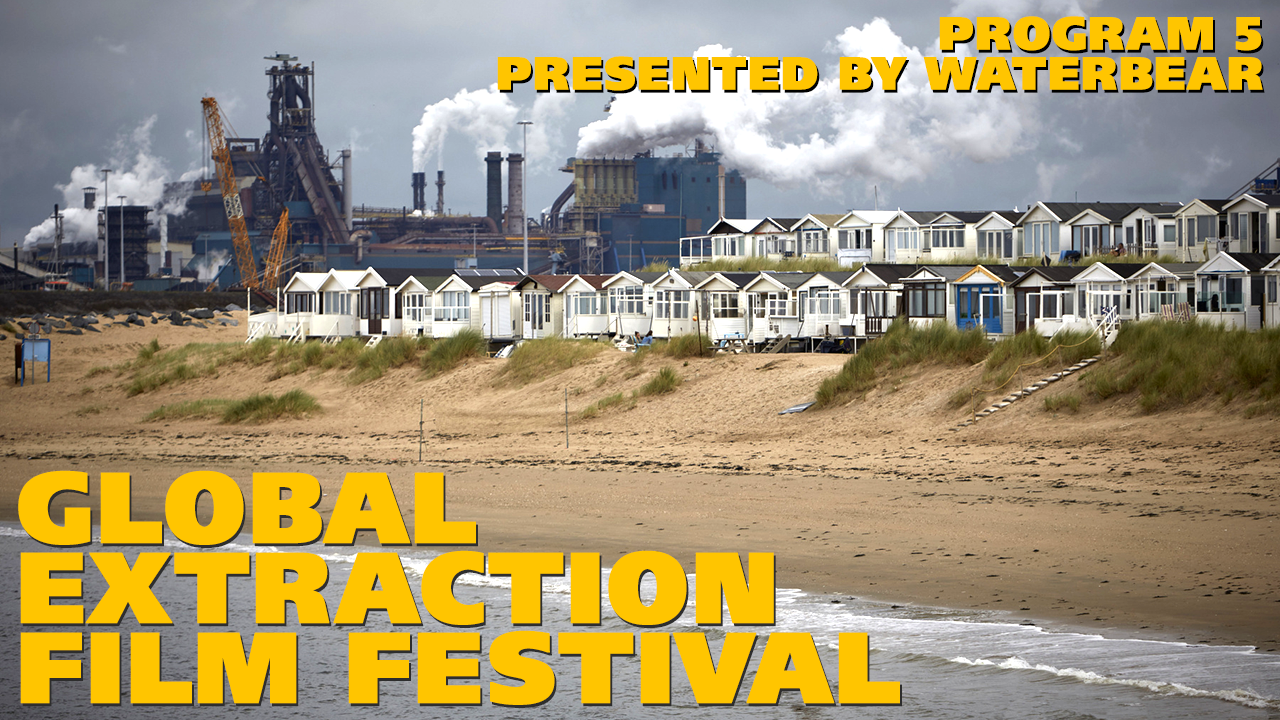 GEFF2022 PROGRAM 6 * PRESENTED BY DW DOCUMENTARY
Curated by Caribbean Creativity
The Presented by DW Documentary Program offers 18 publicly available, feature-length documentaries made and broadcasted by DW Documentary, the documentary platform of the German multilingual TV news network, Deutsche Welle (DW). The originally produced DW documentaries often focus on global issues such as extractive industries, unsustainable development, food insecurity, human rights and climate change – issues GEFF seeks to reveal and discuss at their festival. The curated GEFF program of DW content consists of recent feature documentaries on topics such as The Deceptive Promise of Free Trade, The Climate Exodus, The Future of Travel, The Rise of Big Tech, and Living with Climate Change.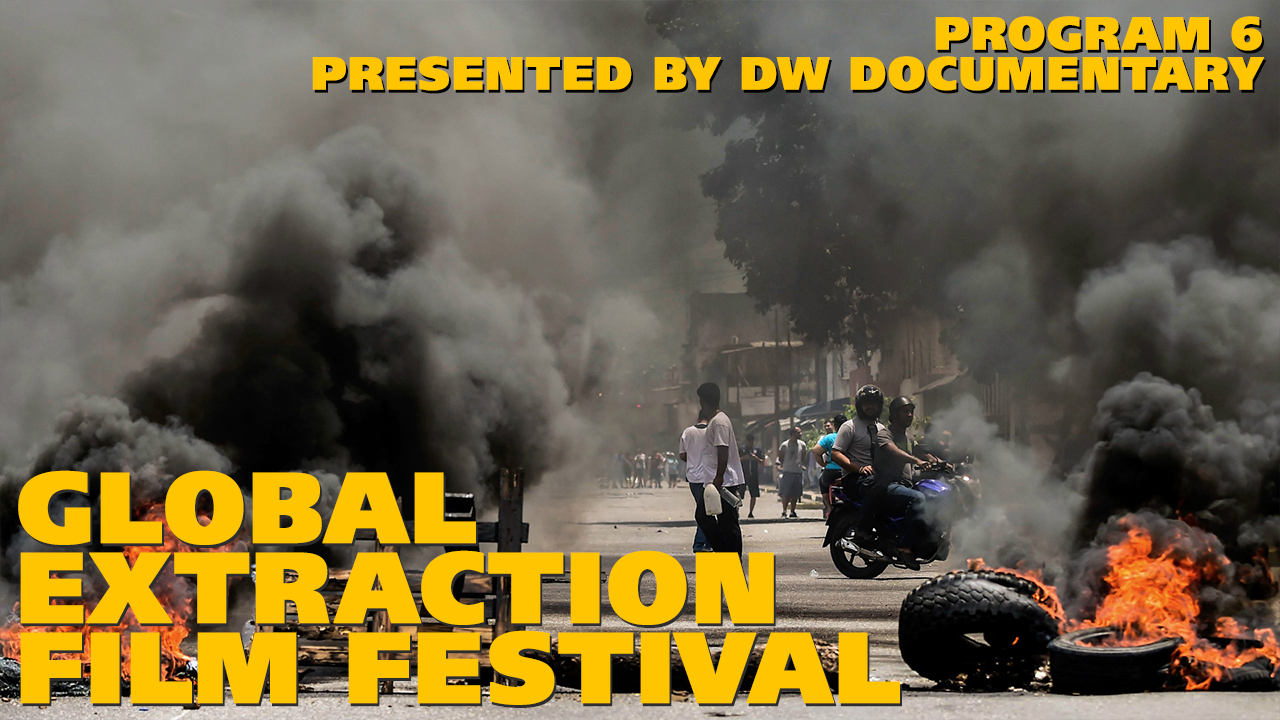 GEFF2022 SPECIAL EVENTS
Presented by our partners
Along with our six online film programs, GEFF2022 facilitates special events in the form of live screenings and panel discussions about extractive industries and their impacts on specific places and peoples. These events are hosted by GEFF's  partners.
#GEFF2022 #GlobalExtractionAction