GEFF2022 Program 5: Presented by WaterBear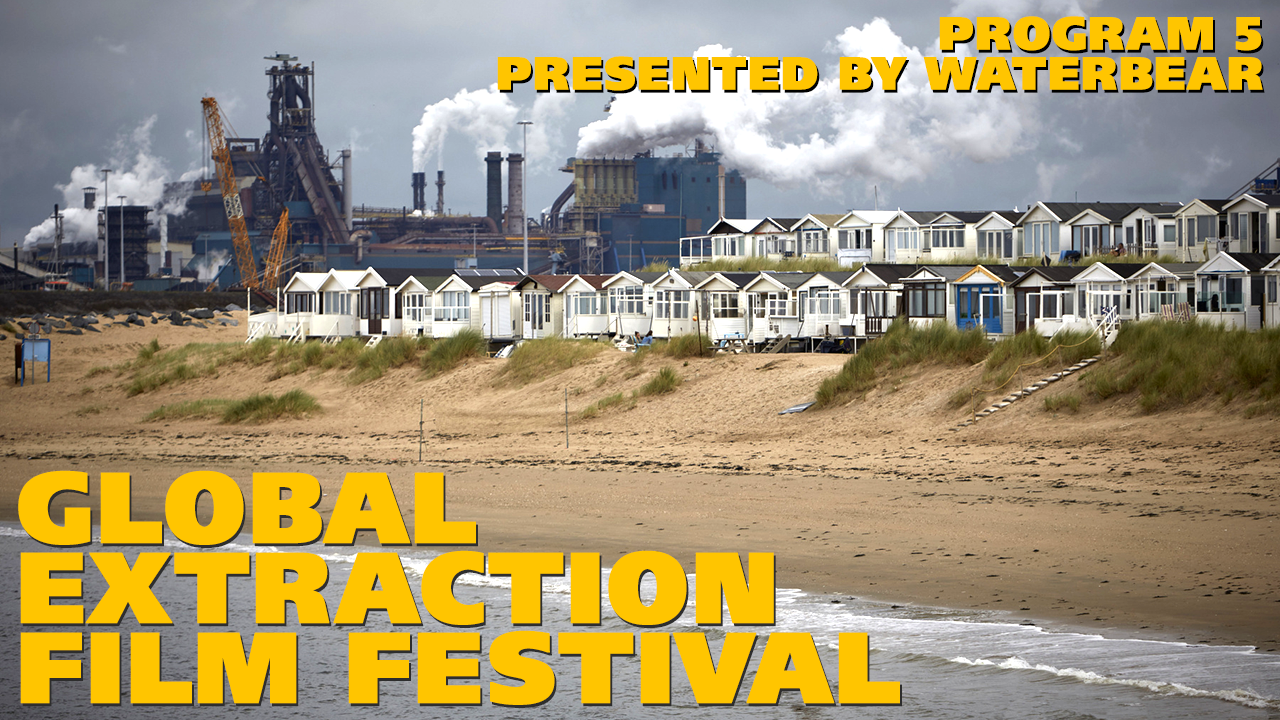 Streaming Online | October 26-30, 2022 | #GEFF2022| #GlobalExtractionAction
GEFF2022 PROGRAM 5 * PRESENTED BY WATERBEAR
Curated by Emiel Martens
The Presented by WaterBear Program offers 17 short docs, including the series The Breakdown and Europe's Biggest Lie, and 3 feature documentaries, Youth Unstoppable, Milked and Slay, that are exclusively available on WaterBear, 'the first interactive video on demand platform dedicated to the future of our planet.' WaterBear features award-winning documentaries, a global network of over 100 charity partners and empowers members to take direct action to go beyond watching the content, dive deeper, learn more and take action while watching. The selected films for GEFF2022, almost all Waterbear Originals, are about people fighting for environmental and food justice, to protect last wild places and species, and to find community-based solutions.
You'll need to create a (free) account at WaterBear to be able to watch the films. In fact, you can watch all WaterBear films anytime, anywhere on iOS & Android, your laptop or tablet. Download the app for free in the Apple App Store or Google Play Store. Also available on Roku, Apple TV & Samsung TV.
GEFF 2022 PROGRAM 1 * GLOBAL PERSPECTIVES
GEFF 2022 PROGRAM 2 * AFRICA IN FOCUS
GEFF 2022 PROGRAM 3 * URGENT SHORTS
GEFF 2022 PROGRAM 4 * ANIMAL-HUMAN RELATIONS
GEFF 2022 PROGRAM 6 * PRESENTED BY DW DOCUMENTARY
GEFF 2022 SPECIAL EVENTS
The Ball's In Our Court (2021, 4 min)
Rain­forests are one of the most com­plex ecosys­tems in the world. The indige­nous com­mu­ni­ties that have been liv­ing in har­mo­ny with nature for thou­sands of years are now threatened.
The Breakdown (2021)
This 5-part series breaks down all aspects of the climate and the ecological crisis. It explores how we got here, where we are headed, and what humanity can do to make a difference. Presented by Jack Harries, it highlights the key themes at the forefront of young people's minds today, in a clear and relatable way.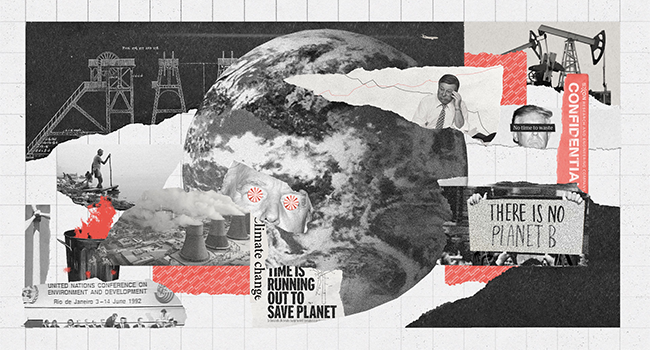 The Breakdown Ep.1: Climate Change: How We Got Here (2021, 7 min)
Looking back at our 10,000 years of climate stability , this episode covers how the discovery of ancient fossil fuels changed the course of humanity as we know it.
The Breakdown Ep.2: Climate Denial: 50 Years of Lies & Misinformation (2021, 10 min)
This episode explores the role of fossil fuels companies in denying the science around climate change and investing millions into misinformation campaigns to confuse the public and seed doubt.
The Breakdown Ep.3: Climate Crisis: Nine Years Left to Avoid Disaster (2021, 9 min)
Addressing why we have just 9 years left to halve global emissions, and taking a look back at all the COPs of the past. We look at the crucial turning points of the Paris climate agreement, the 2018 IPCC report and why COP 26 in Glasgow is so crucial.
The Breakdown Ep.4: Climate Justice: An Unequal World (2021, 9 min)
Highlighting how climate change is first and foremost a social justice issue, and looking at the intersection between racism and climate change and exploring the need for a just transition.
The Breakdown Ep.5: Climate Solutions: What You Can Do (2021, 8 min)
In this episode, we look at the difference between individual and systemic change and ultimately why we must all join the climate movement.
Europe's Biggest Lie (2022)
The Europe's Biggest Lie short film series goes beyond the headlines to uncover the human stories behind Europe's biggest environmental threat. Told using a range of contributors in the UK and the Netherlands, we reveal the scale and life threatening impact of the pollution that we breathe in everyday, as well as the inaction of our governments.
Europe's Biggest Lie: UK (2022, 15 min)
Told using a range of contributors in the United Kingdom, Europe's Biggest Lie: UK reveals the scale and life threatening impact of the pollution that we breathe in everyday, as well as the inaction of our governments.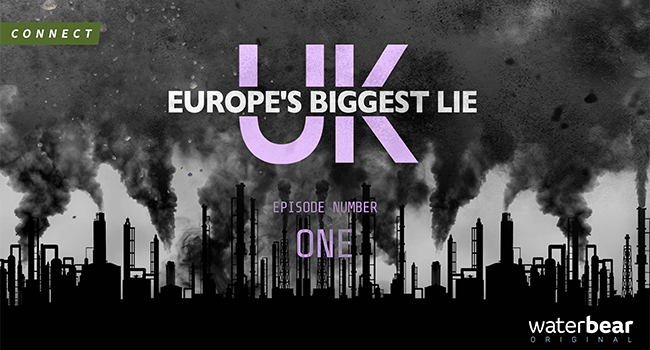 Europe's Biggest Lie: NL (2022, 22 min)
Told using a range of contributors in the Netherlands, Europe's Biggest Lie: NL reveals the scale and life threatening impact of the pollution that we breathe in everyday, as well as the inaction of our governments.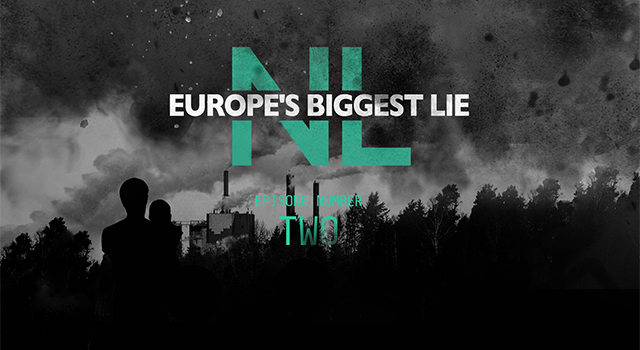 Europe's Secret Eden: Polesia (2020, 5 min)
Olya Kaskevich is dedicated to saving Polesia, Europe's largest wetland wilderness. She paddles along with 49 other activists through meanders of Pripyat river in their canoes to raise awareness of this gem.
The Fight Against Plastic (2021, 6 min)
With a hugely energy intensive and polluting manufacturing process and environmentally catastrophic products, feted NGO, ClientEarth, has joined forces with grass campaigners to oppose the plans of a €3BN plastics superplant in the Port of Antwerp. They're winning, but can the momentum be sustained?
Food For Thought (2021, 4 min)
More than ⅓ of the world's food is wasted, where does this waste go? What impact does it have? And what can be done to prevent it? Featuring Simmie Vedi – freelance Chef based in Cardiff, and Douglas McMaster – founder of the world's first zero-waste food restaurant, this short film explores the creative ways that humans and the food industry itself are re-imagining food waste.
Greenwash, Explained with Hamsters (2022, 5 min)
What is the difference between green action and green ​'action'? We've recruited a team of climate-conscious hamsters to help explain the ins and outs of greenwashing, how to spot it and call it out.
Intersections (2022, 14 min)
Intersections is a film that digs into the term 'Intersectional Environmentalism' – an inclusive version of environmentalism that advocates for both the protection of people and the planet. Through a discussion between Leah Thomas – a young activist, and Betty Reid Soskin – the US's oldest Park Ranger, the two women discuss topics that range from race, gender, history, and nature.
A Meatless Future (2020, 5 min)
This punchy short film is about tackling our relationship with meat consumption. Humans have a 1.5 million year history with meat, but a rapidly growing population means we need alternatives and fast.
Milked: White Lies In Dairy Land (Dir. Amy Taylor, 2022, 90 min, also part of the Global Perspectives Program!)
The documentary Milked follows a young activist who goes deep into dairy land where he takes on the giants of New Zealand's most powerful industry, and reveals how the sacred cash-cow industry has been milked dry. His journey exposes not only the sustainability crisis and the dangerous denial of impending agricultural disruption, but also what New Zealand and other countries can do to change their fate.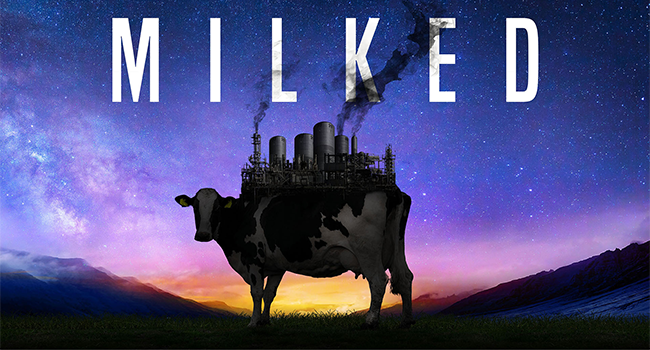 People vs Pipeline: The Cost of Crude Oil (29 min)
In early 2021, Canadian and US land defenders and organizations successfully stopped the proposed Keystone XL pipeline. From a small group of people to forming unlikely alliances and gaining global attention, the power of the people prevailed. Many of the various threats were underpinned by water security. The increasing vulnerability of watersheds to the risk of spills brought indigenous, non-indigenous and climate organization groups to fight together for a common purpose of protecting their lands from devastating environmental destruction, creating a turning point in environmental activism history. After the victory of stopping the pipeline in early 2021, the big question remains: What is to stop the project from resurrecting under a more 'preferable' government? How can marginalized communities ensure their opinions and legal rights aren't disregarded with similar projects?This documentary film project will celebrate the people and efforts behind stopping Keystone XL and will serve as a reference for similar case studies to stop oil pipelines and Tar Sand developments in the near future.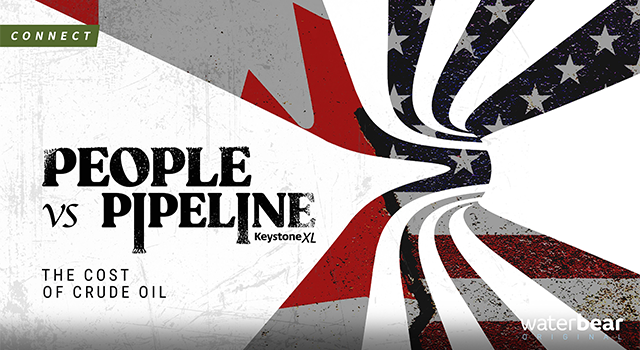 Slay (2022, 86 min, also part of the Animal-Human Relations Program!)
From the makers of award-winning films Cowspiracy and What The Health, Slay follows filmmaker Rebecca Cappelli's journey around the world to uncover the dark side of the fashion industry. Rebecca's investigation into the animal skins trade unravels a harrowing story of greenwashing, mislabeling, animal cruelty and cover-ups from some of the world's major luxury fashion brands. Slay provides an in-depth and eye-opening look into the realities of today's fashion industry while pointing the way towards viable and sustainable alternatives. Are you ready to get under fashion's skin?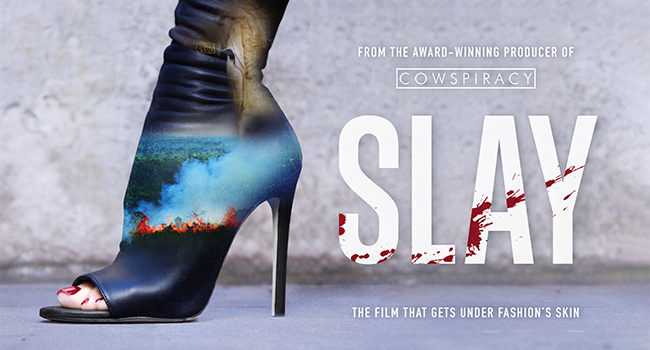 Sumatra's Forest Guardian (2020, 5 min)
A David and Goliath tale following fearless Indonesian eco-activist Farwiza Farhan and her battle to protect Sumatra's last pristine rainforest against corporations seeking to destroy it for profit.
Turning the Tide on Plastic (2020, 3 min)
Ramon Knoester, the founder of Clear Rivers, noticed that 80% of plastics worldwide enters the oceans through rivers. Inspired by the need for innovation in floating architecture, Clear Rivers tested out the best ways to catch, sort and repurpose the plastics.
Youth Unstoppable (2021, 89 min)
Being the first Waterbear Original feature-length film, Youth Unstoppable takes us inside the rise of the Global Youth Climate Movement. Slater Jewell-Kemker was 15 when she began documenting the untold stories of youth on the front lines of climate change refusing to let their futures slip away. Over the course of 12 years and set against stunning visuals of a planet in crisis, Youth Unstoppable follows the evolution of a diverse network of youth rising up to shape the world they will live in.