GEFF2022 Program 1: Global Perspectives (Official Selection)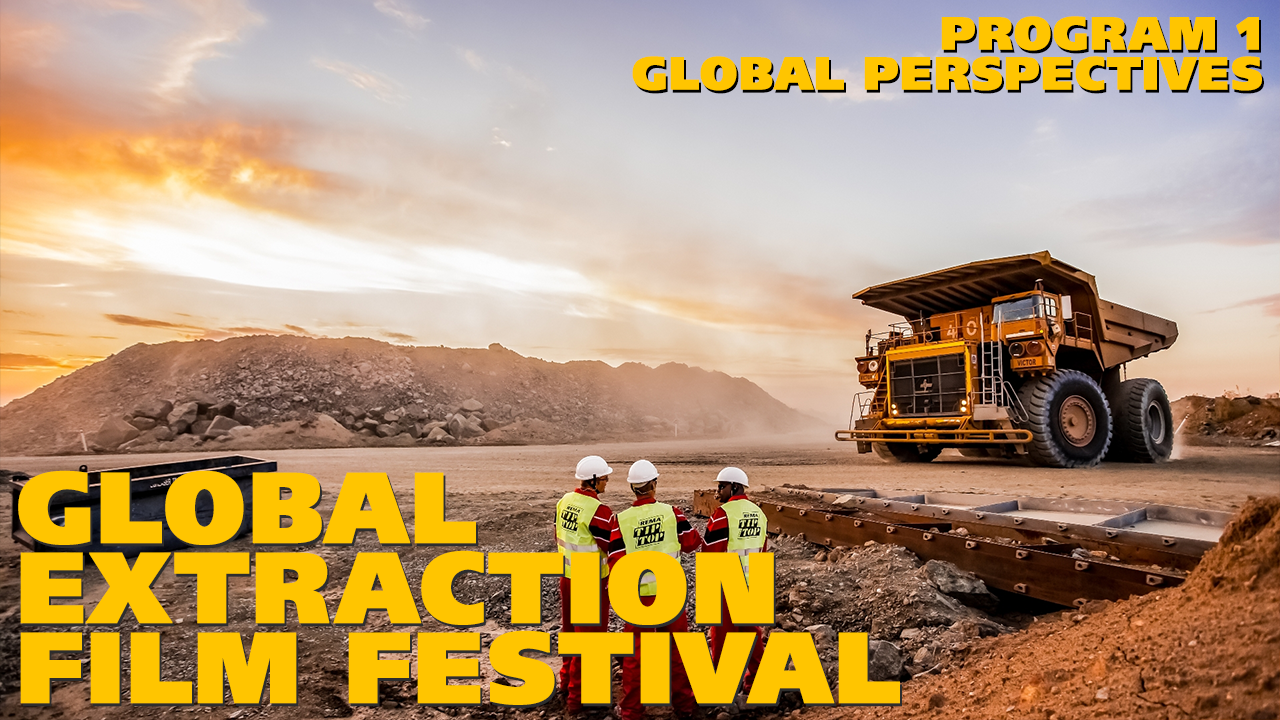 Streaming Online | October 26-30, 2022 | #GEFF2022 | #GlobalExtractionAction
GEFF 2022 PROGRAM 1 * GLOBAL PERSPECTIVES (OFFICIAL SELECTION)
Curated by Esther Figueroa and Emiel Martens
With 12 festival exclusives, the Global Perspectives Program offers 21 riveting documentaries and Lupe Under the Sun, the first narrative feature included in our festival. Since we present an extensive special focus on the African continent in our Africa in Focus Program, films in the Global Perspectives Program take us to Asia, Oceania, Europe and the Americas. These films engage with global issues: extractive agriculture, destructive mining, food culture and what we eat, the crisis of water, species extinction, corporate and governmental corruption, the exploited workers who keep the global economy functioning, and the communities protecting their lands and waters against all odds.
Here are highlights of some of the films you can see in the Global Perspectives Program. Behemoth, the epic film by world renowned Chinese filmmaker, Zhao Liang, about iron and coal mining in China controlled Mongolia; El Agua Vale Más que el Litio (Water is Worth More Than Lithium), about the fight for the right to access to water which is being dominated by water intensive lithium extraction in South America; Pushed up the Mountain, about the intimate relationship between people and a plant retreating towards possible extinction; The Lake and The Lake, about the misplaced desire for human free nature in a gentrifying city in India; Uprooted: The Olympic Tribe, about the devastating impact of deforestation on indigenous peoples in Borneo whose forests were taken as lumber for the Tokyo Olympics; Border Nation, about the impacts of the imposed US-Mexico border on iIndigenous communities whose lands the border divides; Undercover in Guyana: Exposing Chinese Business in South America, which is a brave and shocking expose of extraction and corruption; The Gig is Up, which shows the real cost of the  global platform economy; Milked: White Lies In Dairy Land, about the lies of the milk industry in New Zealand; Chocolate's Heart of Darkness, about the continued exploitative child labour in the lucrative chocolate industry; Living Without Water, about the water intensive export agriculture in Peru; The Empire of Red Gold, about the industrialization of the tomato plant for global consumption; and Above All Else, about the extraordinary efforts by ordinary citizens to stop a tar sand pipe line.
About half of the films in the Global Perspectives Program are publicly available. The other half consists of festival exclusives, which means that these films are only (freely) available during the festival (October 26-30, 2022). Below, the festival exclusives are listed first, followed by the other selected, publicly available films, both in alphabetical order.
GEFF 2022 PROGRAM 2 * AFRICA IN FOCUS
GEFF 2022 PROGRAM 3 * URGENT SHORTS
GEFF 2022 PROGRAM 4 * ANIMAL-HUMAN RELATIONS
GEFF 2022 PROGRAM 5 * PRESENTED BY WATERBEAR
GEFF 2022 PROGRAM 6 * PRESENTED BY DW DOCUMENTARY
GEFF 2022 SPECIAL EVENTS
GLOBAL PERSPECTIVES PROGRAM * FESTIVAL EXCLUSIVES
Above All Else (Dir. John Fiege, 2014, 95 min, festival exclusive!)
In this dramatic, first-hand account of activists on the front line of the climate fight, one man risks it all to stop the tar sands of the Keystone XL oil pipeline from crossing his land. Shot in the forests, pastures, and living rooms of rural East Texas, Above All Else follows David Daniel, a retired stunt man and hire wire artist, as he rallies neighbors and activists to join him in a final act of brinkmanship: a tree-top blockade of the controversial pipeline. What begins as a stand against corporate encroachments on one man's land becomes a rallying cry for climate protesters nationwide.
Watch
(use promo code 'GEFF2022' to get it for free during the festival!)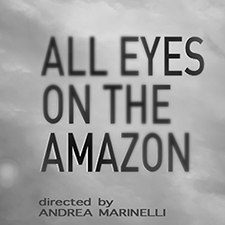 All Eyes on the Amazon (Dir. Andrea Marinelli, 2019, 41 min, festival exclusive!)
Since the 1970s oil extraction in the Ecuadorian Amazon created expectations of a new 'era of prosperity'. The documentary shows the impacts of oil and the associated social mobilization of the indigenous and mestizo population. The focus is on community members who produce evidence on the impacts of the oil industry and campaign addressing the companies, governments and public opinion. It is a David and Goliath struggle for environmental justice that pit activists against extractive industries.
Watch
(use promo code 'GEFF2022' to get it for free during the festival!)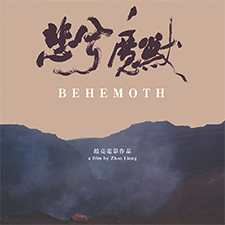 Behemoth (Dir. Liang Zhao, 2015, 91 min, festival exclusive!)
Beginning with a mining explosion in Mongolia and ending in a ghost city west of Beijing, drawing inspiration from The Divine Comedy, Director Zhao Liang offers terrifying images of the ravages wrought by China's coal and iron industries in Mongolia on both the land and its people. Beautiful grasslands covered in soot and dust. Mountains shredded in half. Herdsmen and their families forced to leave their lands, to escape poisonous air. Miners descending deeper into pitch black mine shafts. Scorching ironworks that resem-ble hellish infernos. And in hospitals, ill-equipped to handle the deluge, workers suffer-ing critical illnesses
Watch
(use password 'zhaoliang2016' to get it for free during the festival!)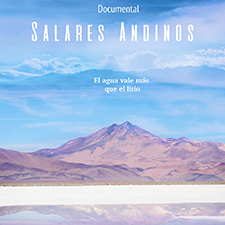 El Agua Vale Más que el Litio (Water is Worth More Than Lithium, dir. Ramón Balcázar Morales, 2021, 42 min, festival exclusive!)
El Agua Vale Más que el Litio (Water is Worth More than Lithium) is a collective project created by members of the Plurinational Observatory of the Andean Salt Flats OPSAL seeking to show visions and personal perspectives of nature defenders and different social actors of the Andean Salt Flats, unique and precious ecosystems threatened by the expansion of extractivist lithium mining throughout the cross-border region known as the Puna de Atacama. This work brings together voices of OPSAL members in Chile, Argentina and Bolivia, as well as other testimonies of life in the salt flats. The phrase "Water is Worth More than Lithium" refers to one of the slogans used by the 33 Atacama and Colla Indigenous communities of Salinas Grandes and Laguna Guayatayoc (Jujuy) during the various demonstrations they organized to oppose to exploration works on ancestral land, keeping their territory-home free of mining until now. In the face of the greenwashing of lithium extraction under slogans such as "responsible mining" and the promotion of false solutions like the massive production and consumption of electric cars for individual use in rich countries, it is more urgent than ever to know the hidden face of green capitalism and, more importantly still, connect and strengthen resistances to build anti-colonial alternatives from the South and beyond extractivism.
Watch
(use promo code 'GEFF2022' to get it for free during the festival!)
The Gig Is Up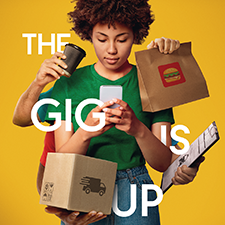 (dir. Shannon Walsh, 2021, 88 min, festival exclusive!)
From delivering food and driving ride shares to tagging images for AI, millions of people around the world are finding work tasks online. The gig economy is worth over 5 trillion USD globally, and growing. And yet the stories of the workers behind this tech revolution have gone largely neglected. Who are the people in this shadow workforce? The Gig Is Up brings their stories into the light. Lured by the promise of flexible work hours, independence, and control over time and money, workers from around the world have found a very different reality. Work conditions are often dangerous, pay often changes without notice, and workers can effectively be fired through deactivation or a bad rating. A very human tech documentary featuring an engaging global cast of characters, The Gig Is Up uncovers the real costs of the platform economy through the lives of people working for companies around the world, including Uber, Amazon and Deliveroo, and reveals how the magic of technology we are being sold might not be magic at all.
Watch
(use promo code 'GEFF2022' to get it for free during the festival!)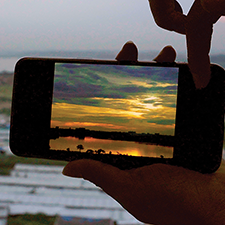 The Lake and The Lake (Dir. Sindhu Thirumalaisamy, 2019, 30 min, festival exclusive!)
The Lake and The Lake dwells in the peripheries of Bellandur lake in Bangalore, India, where the act of observation is interrupted by flying foam, noxious gases, daydreams, and questions from passers-by. Despite its spectacular toxicity, the lake remains a valuable resource and refuge for counterpublics. Standing in this toxic commons alongside fishing communities, waste workers, foragers, security guards, street dogs, and children, the question arises: what constitutes a 'nature' worth protecting? This film is in Bangla, Hindi, Kannada, English, and other (non-human) languages, subtitled in English.
Watch
(use promo code 'GEFF2022' to get it for free during the festival!)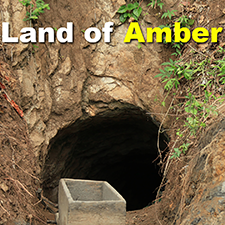 Land of Amber (Dir. Leticia Agudo and Alicia Arnandis, 2014, 53 min, festival exclusive!)
Mexican amber is found exclusively in the Simojovel region, State of Chiapas, in the South of Mexico. It's hand extracted by indigenous men and children with hammers and chisels in tunnels dug into the mountainside. This rare and ancient amber can reach high prices in the international market, especially when animals or plants are found trapped inside. The miners own their own mines, or rent from other indigenous for a small monthly rate; they keep everything they find, but they cannot reach the top buyers directly. They can only get to resellers, traders, and jewellers who buy it from them at the lowest prices and make up to as much as 1000% profit when working it and selling to tourists and collectors. Now, there are new players in town: Chinese and US buyers are coming directly to the mines and paying top dollar. The old club of national jewellers complain of injustice and imbalance.
Watch
(use promo code 'GEFF2022' to get it for free during the festival!)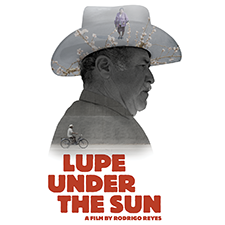 Lupe Bajo el Sol (Lupe Under The Sun, dir. Rodrigo Reyes, 2016, 78 min, festival exclusive!)
In his first feature narrative, and the first narrative film ever selected at GEFF, director Rodrigo Reyes uses non-professional actors, real Mexican migrants working in the California fields, to tell the story of Lupe, an aging farmworker who wants to return to Mexico one last time before he dies. Long estranged from his family in Mexico, migrant laborer Lupe finds relief from the backbreaking work of harvesting peaches in California's Central Valley through beerdrenched camaraderie and a quiet love affair with fellow immigrant Gloria. Soon the stability of his daily routine begins to crack under the weight of a life scarred with regret and missed opportunities, as he tries to do everything he can to go home one last time before it is too late. In this, his first narrative feature, director Rodrigo Reyes plays with the limits between fiction and documentary, working with non-professional actors, real Mexican farmworkers living in the heart of California, to tell a moving drama about the nostalgia and heartbreak that live on the margins of the American Dream.
Watch
(use promo code 'GEFF2022' to get it for free during the festival! Due to distribution rights, the film is unavailable to view in Mexico and North America)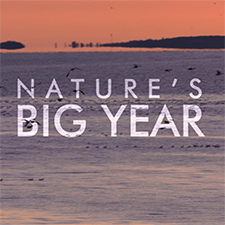 Nature's Big Year (Dir. Christine Nielsen, 2021, 45 min, festival exclusive!; also part of the Animal-Human Relations Program!)
You'd expect a sharp decline in human activity to have an environmental upside. But scientists studying the effects of our absence have been surprised at how quickly and dramatically animals reacted. As seen in Christine Nielsen's ambitious and provocative documentary Nature's Big Year, lockdown helped turtles nest more successfully on Juno Beach, Florida. When humans changed their habits, wolves and their prey shifted theirs. Sea lions basked on the streets in an Argentinian port, and wild goats romped through the streets of a Welsh seaside town. Even the birds were talking louder and prouder. Chris Watson, David Attenborough's frequent nature-sound recordist, noticed that the blackbirds on his property were, "singing more vigorously," without human noise. His observations are bolstered by animal acoustician Miya Warrington, who analyzed the avian "conversation" on Watson's property, comparing it with pre-pandemic levels. An unprecedented study at the University of Manitoba revealed that many species of birds were attracted to communities with stronger lockdowns and a team from Laval University found that lockdown led to a fitter, fatter flock of migrating snow geese in 2020. One of the film's most surprising revelations – atmospheric scientists were shocked to discover that those beautiful blue skies during lockdown were hiding a deadly secret. Ground level ozone, a harmful invisible gas – accelerated as other pollutants dropped off. Nature's Big Year follows the scientists through the pandemic, as they discover the effects of the biggest controlled experiment of our time. "It demonstrates the tremendous impact humans have on the world," says writer/director Christine Nielsen. "It's also a wake-up call. It proves that nature can rebound and we can shift our behavior when we absolutely must."
Watch
(use promo code 'GEFF2022' to get it for free during the festival!)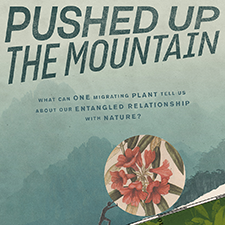 Pushed up the Mountain (Dir. Julia Haslet, 2020, 76 min, festival exclusive!)
Pushed Up the Mountain is a poetic and emotionally intimate film about plants and the people who care for them. Through the tale of the migrating rhododendron, now endangered in its native China, the film reveals how high the stakes are for all living organisms in this time of unprecedented destruction of the natural world.
Watch
(use promo code 'GEFF2022' to get it for free during the festival!)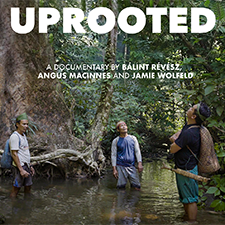 Uprooted: The Olympic Tribe (Dir. Balint Revesz and Angus MacInnes, 2021, 52 min, festival exclusive!)
What does the world's most watched mega-event and a remote indigenous community have in common? A forgotten indigenous tribe in Borneo is devastated by a merciless logging company. Determined to find the source of the forces ravaging their ancestral forest, three tribesmen take matters into their own hands and follow their stolen wood. This sets in motion a quest which will take them to Tokyo, and the heart of the Olympic phenomenon.
Watch
(use promo code 'GEFF2022' to get it for free during the festival!)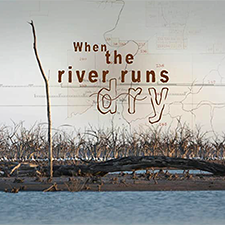 When the River Runs Dry (Dir. Rory McLeod, 2020, 52 min, festival exclusive!)
When the River Runs Dry is a 54-minute documentary about the mass fish kills at Menindee, in western New South Wales, on the Darling River, that shocked Australia in January 2019. Viral videos showed grown men near Menindee weeping as they held decades-old Murray Cod that had perished in the green oxygen-starved soup that is all that remained of the Darling River. Australians were horrified by the news that the river, known as the Barka to its people, was in a state of ecological collapse. Politicians blamed drought. Ecologists and water management experts placed the blame firmly on the over-allocation and over-extraction of water – sometimes illegal – by cotton growers upstream.
Watch
(use promo code 'GEFF2022' to get it for free during the festival!)
GLOBAL PERSPECTIVES PROGRAM * PUBLIC CONTENT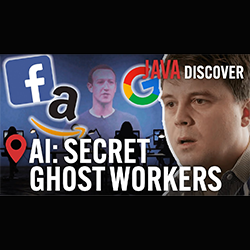 AI: Secret Ghost Workers (Dir. Sandrine Rigaud, 2019, 45 min)
We're at the beginning of an artificial intelligence revolution that promises to change everything. Already, virtual assistants like Siri and Alexa have become a part of our daily life. But in order to run their applications, digital giants like Amazon, Google and Facebook, employ an army of invisible labour. These are disposable workers, paid as little as 10 cents an hour to feed information into computer systems. They receive neither benefits nor contract and normal labour law don't apply to them. Whilst millions are training artificial intelligence for next to nothing, others are being hired and hide out of sight to clean up social networks. We went undercover as one of these web cleaners, working as a content moderator for Facebook. To meet the workers hiding behind your screen, we're taking you to one of the digital economy's best kept secrets.
Watch
(available on YouTube!)
Border Nation (Dir. Jason Jaacks, 2020, 19 min)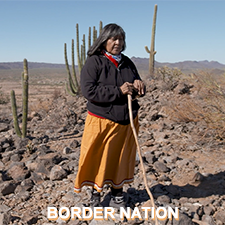 The Tohono O'odham people have lived on both sides of the US-Mexico border since long before either country existed. As an increasingly militarized border threatens their way of life, Ofelia Rivas journeys across the border seeking to revitalize her ancestral village.
Watch
(available on YouTube!)
Chocolate's Heart of Darkness (Dir. Paul Moreira, 2019, 55 min)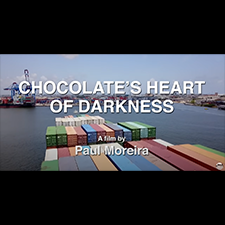 In 2001, the lucrative chocolate industry, due to pressure from NGOs, committed itself to put an end to child labor in cacao plantations before 2006. But has that promise been kept? The Ivory Coast, the world's largest cacao producer, made a real effort to eradicate this scourge on the country. They built schools and trained farmers. Television adverts even reminded populations that child labor is illegal. But further into isolated areas of the forest, at the end of near-impassable roads, Paul Moreira discovered child slaves, forced to work in plantations, their incomes often seized by traffickers. These child slaves are separated from their parents and sometimes resold onto other traffickers.
Watch
(available on YouTube!)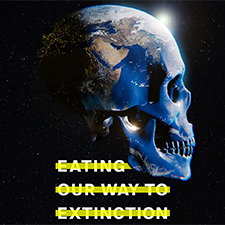 Eating Our Way to Extinction (Dir. Otto Brockway and Ludo Brockway, 2021, 82 min)
Eating Our Way to Extinction takes audiences on a cinematic journey around the world, from the depths of the Amazon rainforests to the Taiwanese Mountains, the Mongolian desert, the US Dust Bowl, the Norwegian Fjords and the Scottish coastlines, telling the story of our planet through shocking testimonials, poignant accounts from indigenous people most affected by our ever-changing planet, globally renowned figures and leading scientists. This powerful documentary sends a simple but impactful message by uncovering hard truths and addressing, on the big screen, the most pressing issue of our generation – ecological collapse.
Watch
(available on YouTube!)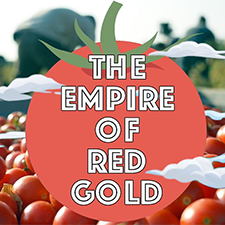 The Empire of Red Gold (Dir. Jean-Baptise Malet and Xavier Deleu, 2022, 54 min)
The world's most consumed fruit has an untold story. The industrialization of the humble tomato preceded the globalized economy that was to follow. It is now as much of a commodity as wheat, rice, or petrol. The tomato's ability to create strongly identifiable products, such as ketchup, pizza sauce, soups, sauces, drinks or frozen dishes is unbeatable. As early as 1897, ten years before Ford started to mass-produce cars, Heinz was already converting tomatoes into standardized cans of puree. They were one of the first companies to understand the power of branding. They banned unions, imposed uniform standards of production and established genetic laboratories that ensured identical tomato plantations all around the world. Today, wherever you are in the world, you can eat the same tomatoes. This film will trace the journey of tomato paste from Africa, Italy, China and America to show the consequences of this global business.
Watch
(available on YouTube!)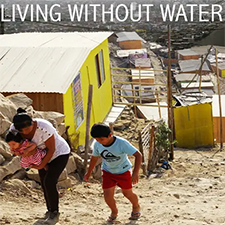 Living Without Water (Dir. Java Films, 2022, 50 min)
What's it like to live without running water? How are the fruit and vegetables – avocados, asparagus, exotic fruit – that end up on our supermarket shelves sucking Peru's land dry? In Peru's sprawling capital, Lima, this is the everyday reality for 1.5 million children and adults, forced to pay up to a week's salary for just one day's water. And the problem isn't confined to the capital, across the country, the shortage of water is putting lives in danger and provoking conflict, as it displaces communities and threatens their agricultural livelihoods. In Lima we meet some of the families struggling to live without one of life's basic necessities. With only a few litres of water a week, their children's health is at risk, and they're at the mercy of unscrupulous businessmen, whose water trucks sell allegedly contaminated water at inflated prices. For others, the situation is even bleaker – we meet the community without access to any form of water supply – forced to beg their neighbours every day for enough water to wash and cook. This film goes right to the heart of the water crisis – showing how society's poorest are caught in the middle of a struggle between business, climate change and international politics.
Watch
(available on YouTube!)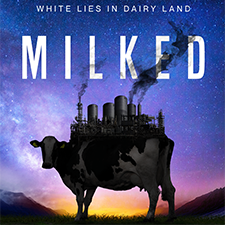 Milked: White Lies In Dairy Land (Dir. Amy Taylor, 2022, 90 min, also part of the Animal-Human Relations and Presented by WaterBear Programs!)
The documentary Milked follows a young activist who goes deep into dairy land where he takes on the giants of New Zealand's most powerful industry, and reveals how the sacred cash-cow industry has been milked dry. His journey exposes not only the sustainability crisis and the dangerous denial of impending agricultural disruption, but also what New Zealand and other countries can do to change their fate.
Watch
(available on WaterBear!)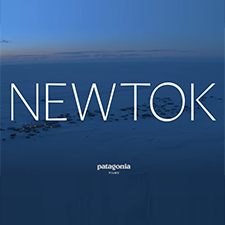 Newtok: The Water is Rising (Dir. Andrew Burton and Michael Kirby Smith, 2021, 97 min)
Water will erase Newtok, Alaska. To keep their culture and community intact, the Yup'ik residents must relocate their entire village upriver while battling government inertia. They will become some of America's first climate refugees. This is a film about a village seeking justice in the face of climate disaster.
Watch
(available on YouTube!)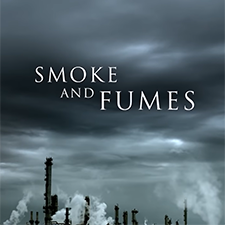 Smoke and Fumes (Dir. Johan Von Mirbach, 2017, 52 min)

Oil companies such as Exxon and Shell have been secretly financing scientific studies and campaigns, which are talking down climate change and have been influencing the public debate for 60 years. New documents prove that since 1957, these companies have known that burning fossil fuels changes the climate – their own, strictly secret research had revealed this. Since 1963, Exxon and Shell engineers have been using their knowledge about climate change to gear up for a warming planet: They built higher and sturdier oil rigs to compensate for rising sea levels and more severe storms. Pipelines in the Arctic were anchored more firmly because of the melting permafrost.
Watch
(available on YouTube!)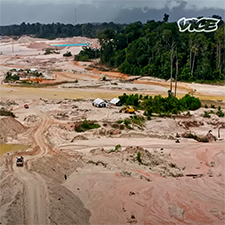 Undercover in Guyana: Exposing Chinese Business in South America (Dir. Vice News, 2022, 24 min)
China's rapidly growing presence in South America has reached Guyana. Vice News goes undercover to expose allegations of corruption in business deals between the two countries. This is especially important given Guyana's ocean territory rapidly becoming the largest sites of oil extraction in the world.
Watch
(available on YouTube!)