GEFF2022 Program 4: Animal-Human Relations
(under construction)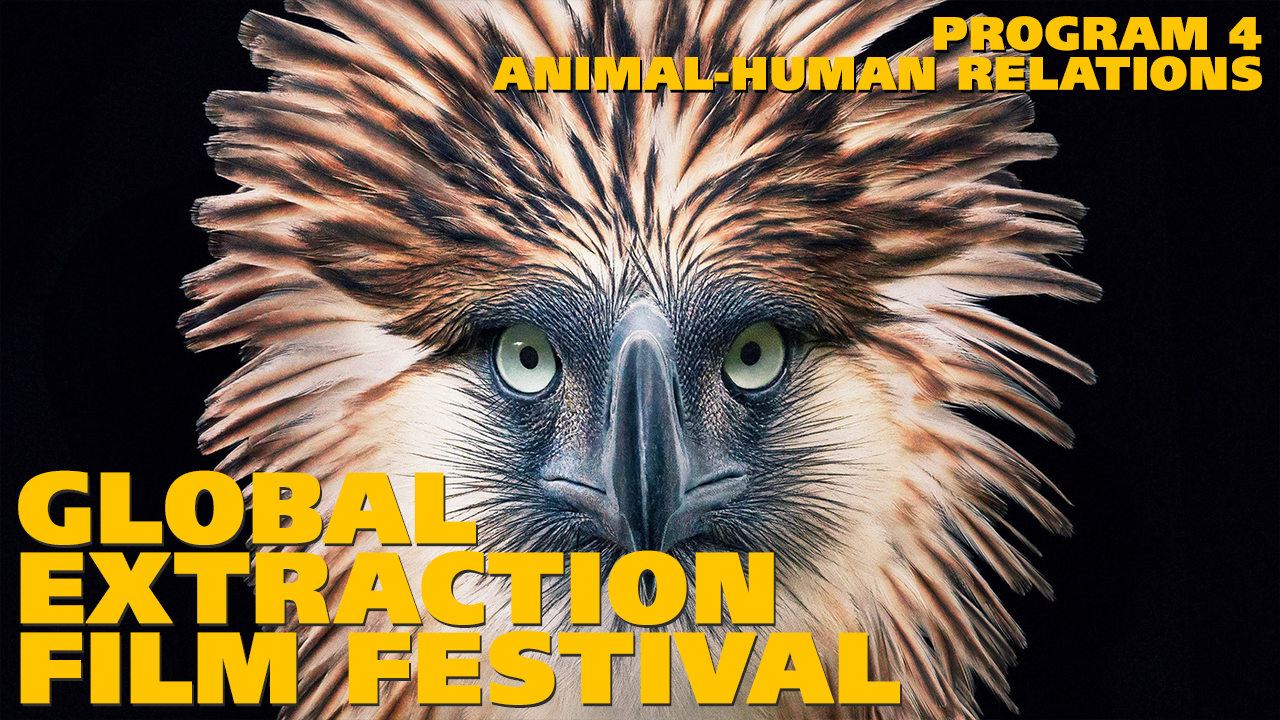 Streaming Online | October 26-30, 2022 | #GEFF2022 | #GlobalExtractionAction
GEFF2022 PROGRAM 4 * ANIMAL-HUMAN RELATIONS
Curated by Maarten Reesink, Emiel Martens and Esther Figueroa
The Animal-Human Studies Program, largely curated by the Centre for Animal-Human Studies Netherlands, comprises over 25 feature documentaries and urgent shorts about the relationship between humans and animals, and the impact of the extractive industries on animals.
Humans are animals who dominate the planet and often decide which other animals have value, are our food, our friends, our enemies, are pests, can be sacrificed or made extinct. Relations between humans and other animals are the focus of (Human) Animal Studies, and also of  this Animal-Human Relations Program. And just as the exploitation of the planet often benefits big business and rich countries at the expense of marginalized groups of people, so it often comes at the expense of non-human animals to an even greater extent.
The Animal-Human Relations Program brings all these films together in this year's program. Most films are publicly available, but we have 6 films that are festival exclusives, meaning that these films are only (freely) available during the festival (October 26-30). Below, the festival exclusives are listed first, followed by the other selected films in alphabetical order.
GEFF 2022 PROGRAM 1 * GLOBAL PERSPECTIVES
GEFF 2022 PROGRAM 2 * AFRICA IN FOCUS
GEFF 2022 PROGRAM 3 * URGENT SHORTS
GEFF 2022 PROGRAM 5 * PRESENTED BY WATERBEAR
GEFF 2022 PROGRAM 6 * PRESENTED BY DW DOCUMENTARY
GEFF 2022 SPECIAL EVENTS
ANIMAL-HUMAN RELATIONS PROGRAM * FESTIVAL EXCLUSIVES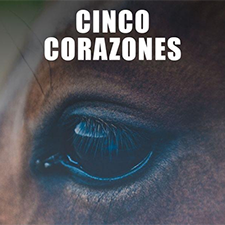 Cinco Corazones (Five Hearts, Dir. Martin Parlato, 2020, 35 min, festival exclusive!)
Argentina currently exports 60% of all horse meat consumed globally. However, the consumption of horse meat is prohibited in Argentina itself and no horses are bred for this purpose in the country. So, with 200,000 horses being slaughtered each year for export to the European Union, where exactly is this meat coming from? Cinco Corazones reveals the grim reality behind the lives of Argentinian horses. These animals suffer many forms of abuse from the moment they are born, only to end their lives being slaughtered for export to the main consuming countries in Europe. The film exposes cultural and sporting practices, political collusion and shady business dealings, which severely harm the health of these animals and constitute animal welfare violations. From the well-known director and producer Martin Parlato and narrated by renowned actress and animal rights defender Liz Solari; the film seeks to draw attention to the stark reality of horse meat export from Argentina to Europe and to help put an end to the cruel practices involved.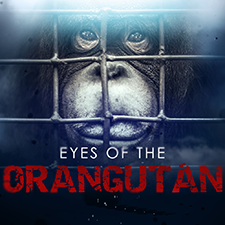 Eyes of the Orangutan (Dir. Chris Scarffe and Will Foster-Grundy, 2021, 50 min, festival exclusive!)
From the studio that brought you Ivory Game and Sea of Shadows comes a new and powerful documentary: Eyes of the Orangutan. A captivating exploration of one of the most troubling facets of modern wildlife tourism, and an uplifting celebration of one of our closest living relatives: the orangutan. Wildlife tourism has become a lucrative business and is now worth around 250 billion dollars a year. These profits come at a cost – and it is the animals who pay the ultimate price.
Watch
(use promo code 'GEFF2022' to get it for free during the festival!)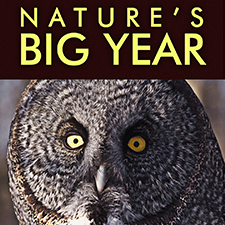 Nature's Big Year (Dir. Christine Nielsen, 2021, 45 min, festival exclusive; also part of the Global Perspectives program!)
When humans hit pause during lockdown, Nature took a breath. Around the world, many cities saw their bluest skies in years. Turtles had an unusually successful nesting season. Birds changed where they fly and how they sing. "I was shocked and completely amazed at how many species changed their habitat use during the pandemic," says ecologist Nicola Koper. This ambitious and provocative documentary follows scientists as they explore unique and unexpected research opportunities presented by the Covid lockdown. The lockdown worldwide demonstrated the tremendous impact humans have on the world. It's also a wake-up call. Nature can rebound and we can shift our behavior when we absolutely must.
Watch
(use promo code 'GEFF2022' to get it for free during the festival!)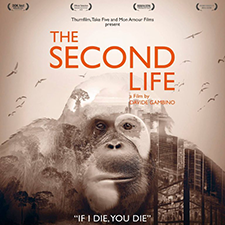 The Second Life (Dir. Davide Gambino, 2020, 82 min, festival exclusive!)
The Second Life considers the world is at a turning point. Human impact threatens the extinction of millions of species, with the dramatic loss of biodiversity that endangers the existence of mankind itself. However, there is a dark profession that is at the forefront of reminding us of what we are about to lose forever: Maurizio, Robert and Christophe are three world-class taxidermists working in the natural history museums of Berlin, Rome and Brussels. Their mission? To give a voice to the animals that prepare it, to talk about the war declared by mankind against nature.
Watch
(use promo code 'GEFF2022' to get it for free during the festival!)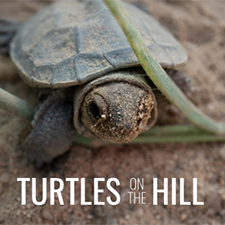 Turtles on the Hill (Dir. Carolyn Decker, 2021, 21 mins, festival exclusive!)
Turtles on the Hill is a love story about a population of rare turtles, a dedicated community conservation group, and the changing coastal landscapes that they share. Over one year in a suburban Rhode Island wildlife refuge, a young woman scientist joins this community to reveal how—despite the existential threats of coastal development, predation, and sea level rise—the lives of the people, the diamondback terrapins, and the estuary are inextricably intertwined.
Watch
(use promo code 'GEFF2022' to get it for free during the festival!)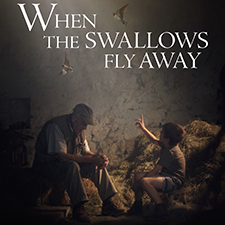 When the Swallows Fly Away (Dir. Sébastien Pins, 2021, 19 min, festival exclusive!)
In a small rural village, a young boy befriends Fernand and Andrée, a farmer couple who, at 80 years old, find themselves at trouble feeding their remaining livestock. The boy doubles his efforts to help them but can't avoid the inevitable: they are forced to take the terrible decision to first give up their donkey, than their cherished cows, sold to the livestock-market.
Watch
(use promo code 'GEFF2022' to get it for free during the festival!)
ANIMAL-HUMAN RELATIONS PROGRAM * PUBLIC CONTENT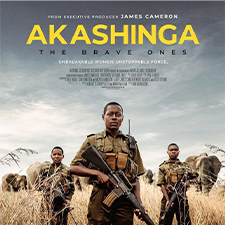 Akashinga: The Brave Ones (Dir. Maria Wilhelm, 2019, 14 min, also part of the Africa in Focus Program!)
The women of Akahsinga, Zimbabwe's all-female anti-poaching ranger unit, put over a hundred new recruits through an intense boot camp training selection to expand their efforts to protect elephants and other wildlife across Africa.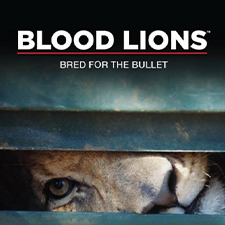 Blood Lions (Dir. Bruce Young and Nick Chevallier, 2015, 84 min, also part of the Africa in Focus Program!)
Blood Lions follows acclaimed environmental journalist en safari operator Ian Michler, and American hunter, Rick Swazey, on their journey to uncover the realities of the multi-million dollar predator breeding and canned lion huntin industries in South Africa.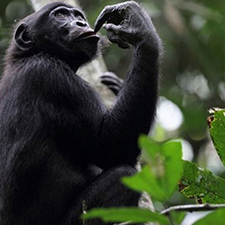 The Bonobo Connection (Irene Magafan, 2012, 32 min, also part of the Africa in Focus Program!)
Along with the chimpanzee, the bonobo ape is the closest human relative. This rare and intelligent species, which can only be found in one country, the Democratic Republic of Congo, in central Africa, could be the first of the great apes to go extinct, threatened by deforestation, predation for bush meat and war. To understand this powerful yet peaceloving species is to reflect on our own origin and gain insight into how we communicate with one another. Narrated by Ashley Judd. Directed and produced by Irene Magafan.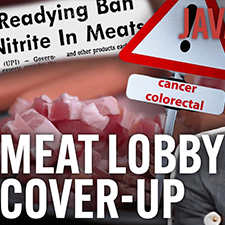 Dirty Secrets of the Meat Industry: Cancer-Causing Processed Meat? (Dir. Sandrine Rigaud, 53 min)
Scientists have linked ingredients in processed meat to cancer, and meat companies and lobbyists are paying millions to silence them. In 2015, the WHO listed one of the additives in processed meats as carcinogenic.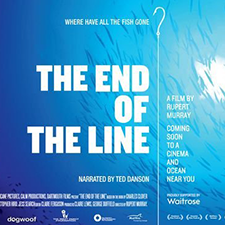 The End of the Line (Rupert Murray, 2009, 82 min)
The End of the Line is the world's first major documentary about the devastating effect of overfishing and examines the imminent extinction of bluefin tuna, brought on by increasing western demand for sushi, the impact on marine life resulting in huge overpopulation of jellyfish, and the profound implications of a future world with no fish that would bring certain mass starvation.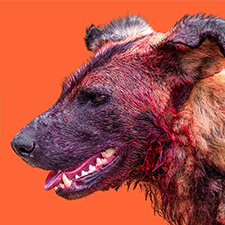 How African Wild Dogs Keep the Ecosystem in Check (Terra Mater, 2022, 7 min, also part of the Africa in Focus Program!)
African wild dogs are one of sub-Saharan Africa's most successful apex predators. But they're also endangered: what was once a population of 500,000 has shrunk to less than 7,000. What drove these carnivores to the brink of extinction? And can conservationists bring them back? In Gorongosa, Mozambique, where the species was wiped out completely, an ambitious scheme aims to reintroduce them – with consequences for the whole ecosystem.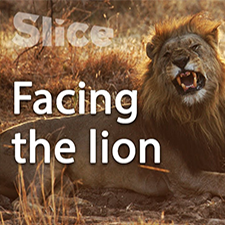 How Men Get Along With the King of Animals (Dir. Jérôme Ségur, 2021, 12 min, also part of the Africa in Focus Program!)
In Sub-Saharan Africa, Masaï live along the borders of Kenya and Tanzania. But these nomadic shepherds share their land with the lion, and confrontations are inevitable between man and beast. Big cats continue to fascinate us today. Some people in the West, evoking the initiatory rites of an earlier era, pit themselves against the felines, risking their lives. Mike Penman who dedicated his life to wildlife studying, embarks us in his risky experience with a lion in South Africa.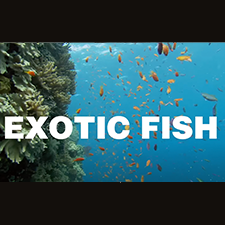 The Impact of Keeping Exotic Fish (BBC Earth, 2022, 11 min)
Dan O'Neill investigates the world of keeping exotic fish and the devastating impact taking them from the wild may be having on our oceans.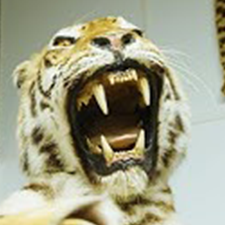 Inside the Dead Shed (BBC Earth, 2022, 10 min)
Dan O'Neill explores the dark world of illegal wildlife trade, by visiting London Metropolitan Police's 'Dead Shed'. He's taken on a tour by Detective Constable Sarah, who shares with him some of the stories behind the many items they've confiscated over the years.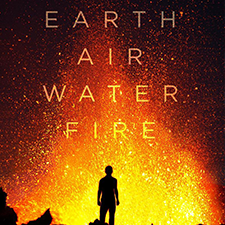 The Human Element (Dir. Matthew Testa, 2018, 76 min)
During his four-decade career as a photographer and explorer, James Balog has focused his lens on the complex relationship between humans and nature. Human activity has now surpassed all other forces shaping our world. Balog's work has challenged us to contemplate our place in, and responsibility to, the natural world. Balog investigates how altering the elements is in turn affecting everyday Americans right now. The Human Element features subjects who are often overlooked victims of climate change. Balog argues that humans are part of the whole system of nature and not apart from it. Knowing this, he finds great hope that the fifth element, the human element, can bring the whole system back into balance.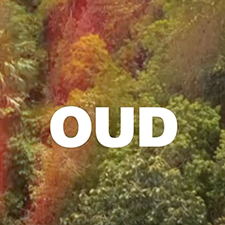 Is Your Perfume Made Using an Endangered Species? (BBC Earth, 2022, 12 min)
Dan O'Neill investigates the growing hype behind oud, one of the most expensive ingredients in perfumery. Dan discovers the environmental implications of the oud trade and finds out how it could be made more sustainable.
Luxury: Behind the Mirror (Dir. Zoe de Bussierre, 2022, 15 min)
Brands like Gucci, Max Mara, Louis Vuitton and Prada are seen as being the height of luxury, conjuring images of masters finely crafting each item. But – as this investigation reveals – behind the glamorous exterior, all that glitters is not gold.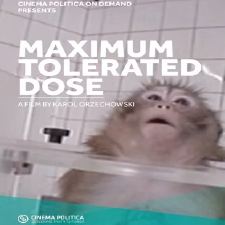 Maximum Tolerated Dose (Dir. Karol Orzechowski, 2004, 87 min)
An animal-human experiment to find the highest dose of a chemical that, when administered to a group of test subjects in a clinical trial, does not result in a fatality due to short-term toxicity. This dose is then used for longer-term safety studies of the same species, lasting anywhere from two years to a lifetime. The MTD test is controversial, however, in part because of difficulties in extrapolating findings to more realistic doses, and in extrapolating results from animals to humans.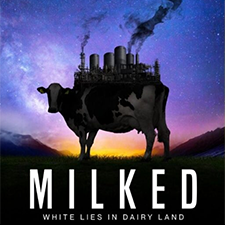 Milked (Dir. Amy Taylor, 2021, 90 min, also part of the Global Perspectives program!)
The documentary Milked follows a young activist who goes deep into dairy land where he takes on the giants of New Zealand's most powerful industry, and reveals how the sacred cash-cow industry has been milked dry. His journey exposes not only the sustainability crisis and the dangerous denial of impending agricultural disruption, but also what New Zealand and other countries can do to change their fate.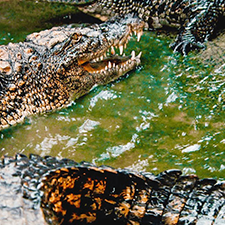 Namibia's Chobe River: The Deadly Crocodile Capital (Mark Evens, 2014, 45 min, also part of the Africa in Focus Program!)
Mark Evans travels to the reputed croc attack capital of the world: Namibia's Chobe River. Crocodiles eat more humans than any other predator and Africa's Nile crocodiles are notoriously aggressive. Namibian conservation efforts to save Nile Crocodiles have been more than successful. Crocodiles here are growing in number, attacks are on the rise and locals are killing crocs in retaliation. To find a way to keep both people and crocodiles safe Mark joins leading croc experts Rom Whitaker and Patrick Aust to carry out a radical new experiment.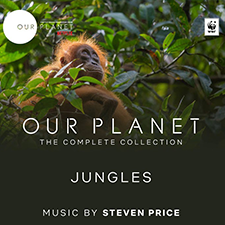 Our Planet: Jungles (Netflix, 2020, 51 min)
A Netflix original documentary series and groundbreaking collaboration between WWF, Netflix and Silverback Films, Our Planet showcases the world's natural wonders, iconic species and wildlife spectacles that still remain. We're all a part of this amazing planet, but we're changing it like never before. Discover the story of the one place we all call home. In jungles, everywhere is special. Host to a staggering array of species, they are the oldest and most diverse ecosystems on our planet.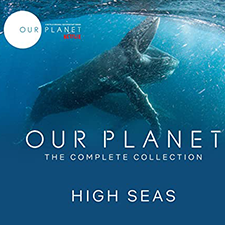 Our Planet: High Seas (Netflix, 2020, 49 min)
A Netflix original documentary series and groundbreaking collaboration between WWF, Netflix and Silverback Films, Our Planet showcases the world's natural wonders, iconic species and wildlife spectacles that still remain. We're all a part of this amazing planet, but we're changing it like never before. Discover the story of the one place we all call home. The open oceans are the world's largest ecosystems, vital to everyone, owned by no-one. Traversed by whales, sharks, turtles, tuna and albatross and home to mysterious deep-sea creatures, these are the true wilds of our planet.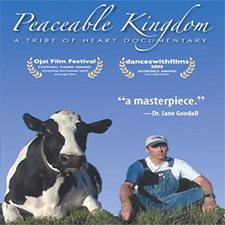 Peaceable Kingdom (Dir. Jenny Stein, 2004, 70 min)
This award-winning documentary explores a crisis of conscience experienced by several farmers questioning their inherited way of life. Growing more and more connected to individual animals under their care, they struggle to do what is right, despite overwhelming social and economic pressure to follow tradition. The film also explores the dramatic animal rescue work of a newly-trained humane police officer whose desire to help animals in need puts her in conflict with unjust laws she is expected to enforce. With heartfelt interviews and rare footage demonstrating the emotional lives and family bonds of farm animals, this groundbreaking documentary challenges stereotypes about life on the farm, offering a new vision for how we might relate to our fellow animals.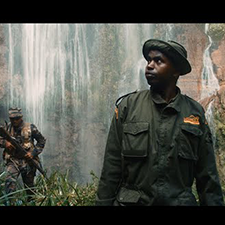 Protecting the Forests of Mt. Kenya (Dir. Joan Poggio, 2021, 3 min, also part of the Africa in Focus Program!)
The rangers of the Mt. Kenya wildlife trust work tirelessly to protect the area's forests and wildlife from illegal activities such as logging and poaching. Their mission is to protect this incredible ecosystem and educate local communities about the benefits of conserving the forests of Mt. Kenya.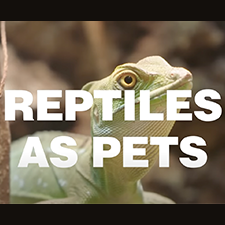 The Reality Behind Keeping Reptiles as Pets (BBC Earth, 2022, 14 min)
Dan O'Neill investigates the growing desire for keeping reptiles as pets, talking to YouTuber Elle Reptiles about her experience and visiting a RSPCA rescue centre in the UK that looks after abandoned or potentially hazardous reptiles.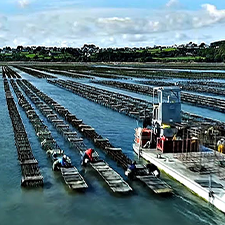 The Reality Behind Oyster Farmers (ENDEVR, 2019, 52 min)
Oysters have always been a symbol of wealth and gastronomy, but how are they produced? Why is this peculiar product of the ocean so sought after? This documentary follows the fates and fortunes of the oyster farmers during their most stressful period of the year. It looks at the challenges of a profession that is at the mercy of the whims of nature, as well as the effects of human activity on the quality of the water. Alongside this, it uncovers the questions of the mortality of these oysters, which some people fear could lead to a large decline in their numbers. The oyster is nature's treasure, wedged between the sea and the land this mysterious creature is an early-warning system for the health of our planet. To protect them is to protect all species for the generations of the future.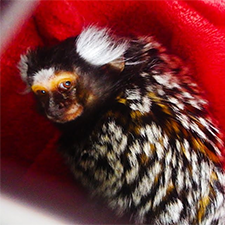 Should Primates be Kept as Pets? (BBC Earth, 2022, 15 min)
Dan O'Neill investigates our growing desire to keep exotic pets – in particular, primates. He meets Natasha and Luke, who run a popular YouTube channel about their squirrel monkey, to hear their experiences, and visits Wild Futures – a primate rescue centre in the UK who are at capacity due to rehoming rescues from the trade, and want to make keeping primates as pets illegal.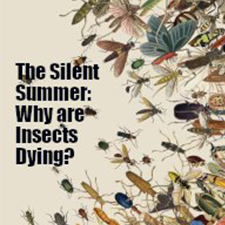 The Silent Summer: Why Are Insects Dying? (Christoph Würzburger, 2019, 43 min, also part of the Presented by DW Documentary Program!)
Insects are dying out and scientists and environmentalists are sounding the alarm. Our film team meets entomologists, farmers, scientists, chemical companies and politicians in a bid to lay bare the causes of insect mortality. Insects aren't really likeable. They sting, bite, transmit diseases and frighten children. But, on the other hand, they are also fascinating: 480 million years ago, insects were the first animals to learn to fly, and they took over the Earth. Even now, they are fundamental to life on Earth, and are at the beginning of the food chain on which all human beings are ultimately dependent. But insect numbers worldwide are dropping, creating a rupture of the food chain. Environmentalists and scientists are now extremely worried. An ominous silence is settling on places that were once humming and buzzing. Why are the insects dying? Author Christoph Würzburger takes a journey into the fascinating world of insects and meets entomologists, farmers, scientists, chemical companies and politicians in a search for the causes of insect mortality.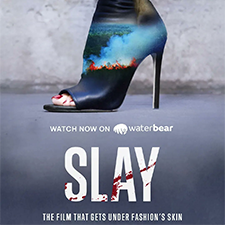 Slay (Rebecca Cappelli, 2022, 86 min, also part of the Presented by Waterbear Program!)
From the makers of award-winning films Cowspiracy and What The Health, Slay follows filmmaker Rebecca Cappelli's journey around the world to uncover the dark side of the fashion industry. Rebecca's investigation into the animal skins trade unravels a harrowing story of greenwashing, mislabeling, animal cruelty and cover-ups from some of the world's major luxury fashion brands. Slay provides an in-depth and eye-opening look into the realities of today's fashion industry while pointing the way towards viable and sustainable alternatives. Are you ready to get under fashion's skin?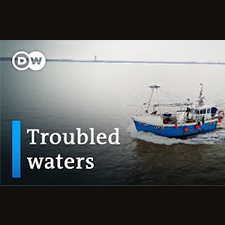 Troubled Waters: British Fisherman and Brexit (Sebastian Bellwinkel, 2022, 28 min, also part of the Presented by DW Documentary Program!)
More than two years after Brexit, British fishermen are angry. They were promised more control over fishing rights in British waters, but what they've gotten is reduced income. Many of them voted Leave, but now they feel they've been let down. The fishing industry overwhelmingly supported Brexit. It's only now that people here realize how much the region benefited in recent decades from EU subsidies. The economic situation in North East England has been in decline since the 1990s. EU fishing quotas hit the region hard. In December 2019,  just days before Britain went to the polls, Boris Johnson visited the fish market in Grimsby and promised the industry hundreds of thousands of tonnes of extra catch, more regulatory autonomy and better access to waters. But his government has delivered on none of these promises. Fishermen, fishmongers and suppliers all feel betrayed.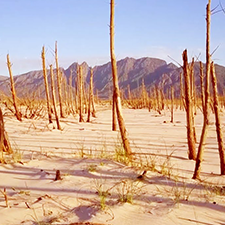 When The World Gets 1℃ Hotter (BBC World, 2022, 7 min)
From the moment we wake up to when we go to sleep we are all using energy, this emissions from this constant generation of energy has caused the world to warm by roughly 1℃.