GEFF2022 x De Pinguin x De Schuur: Ascension (Official On-Location Festival Opening)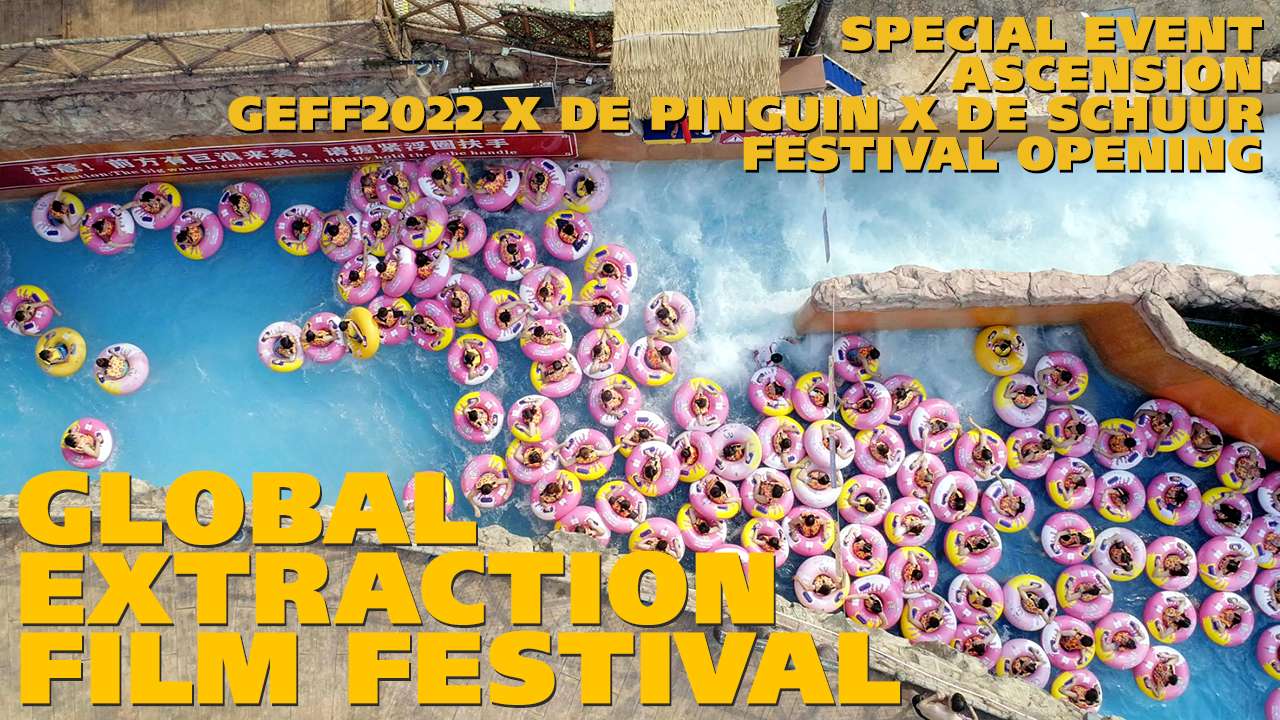 On Wednesday October 26 at 7.15pm (CET), GEFF2022, in collaboration with De Pinguin, will, as the official on-location opening of the festival, screen Ascension in film theatre De Schuur in Haarlem, the Netherlands. Come and join us for the screening of this compelling documentary about China's industrial supply chain by director Jessica Kingdon! With a discussion afterwards with Anika Timmerman from GroenLinks Haarlem and Teun Otte from Extinction Rebellion Haarlem, moderated by Sander van der Weert from De Pinguin Haarlem (who will also introduce the film together with GEFF co-founder Emiel Martens).
GEFF2022 x De Pinguin x De Schuur: Ascension
Date: Wednesday October 26, 2022
Time: 7.15pm (CET)
Location: De Schuur, Haarlem, the Netherlands
Title: Ascension
Director: Jessica Kingdon
Country: China and the United States
Year: 2021
Length: 97 min
Language: Mandarin
Subtitles: English
Tickets: schuur.nl/film/ascension
Synopsis Ascension
The absorbingly cinematic Ascension explores the pursuit of the "Chinese Dream." This observational documentary presents a contemporary vision of China that prioritizes productivity and innovation above all. Ascension had its world premiere at the Tribeca Film Festival in June 2021, where it won Best Documentary Feature and the Albert Maysles Award for Best New Documentary Director. In September 2021, the film had its European premiere at the Zurich Film Festival, where it was entered in the competition for best documentary film.
GEFF 2022 PROGRAM 1 * GLOBAL PERSPECTIVES
GEFF 2022 PROGRAM 2 * AFRICA IN FOCUS
GEFF 2022 PROGRAM 3 * URGENT SHORTS
GEFF 2022 PROGRAM 4 * ANIMAL-HUMAN RELATIONS
GEFF 2022 PROGRAM 5 * PRESENTED BY WATERBEAR
GEFF 2022 PROGRAM 6 * PRESENTED BY DW DOCUMENTARY
GEFF 2022 SPECIAL EVENTS