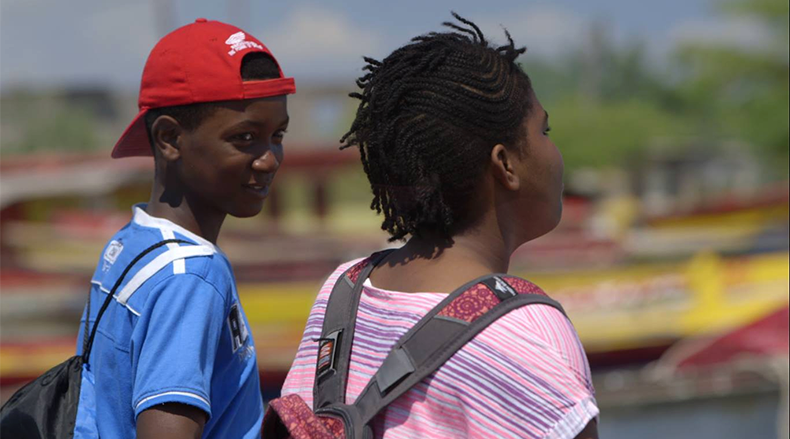 A 12-year-old runaway makes his home in the hills of rural St. Catherine after escaping from an abusive orphanage. The film takes place on the day he sneaks back into town for a routine visit with his best friend. Things don't quite go according to plan…
Since childhood, filmmaker Aisha Porter-Christie has been obsessed with the story of Peter and Wendy, and Lost Boy (2016) loosely adapts the premise of J.M. Barrie's beloved classic to a modern, realistic Jamaican setting. It centers on Peter Clarke, an artful, precocious boy with a deep sense of adventure and a bit of a hero complex. When he discovers his best friend Marissa is in trouble, he tries to take matters into his own hands. But as things quickly spiral out of control, he is forced to face the reality that he is only a child, and that not everyone can be saved.
The film casts Jamaica as one massive playground. It highlights the joys of growing up surrounded by overwhelming tropical beauty and a rich, unique culture – as experienced by the film's director. It is also an exploration of the darker side of paradise as reports of child abuse and child homicide in the island continue to rise. The Jamaican government has also failed to introduce vital missing-children legislation despite the fact that every month approximately 150 children go missing. For a nation with a population of only 2.8 million, this is a crisis. It is a subject the cast and crew are very passionate about, and the filmmaking team hopes this film will help raise awareness on this very crucial issue.
Caribbean Creativity is an official backer of Lost Boy through their Indigogo crowdfunding campaign.
Dir: Aisha Porter-Christie | 2016 | Jamaica | Adventure