GEFF2021 Program 3: Animal-Human Studies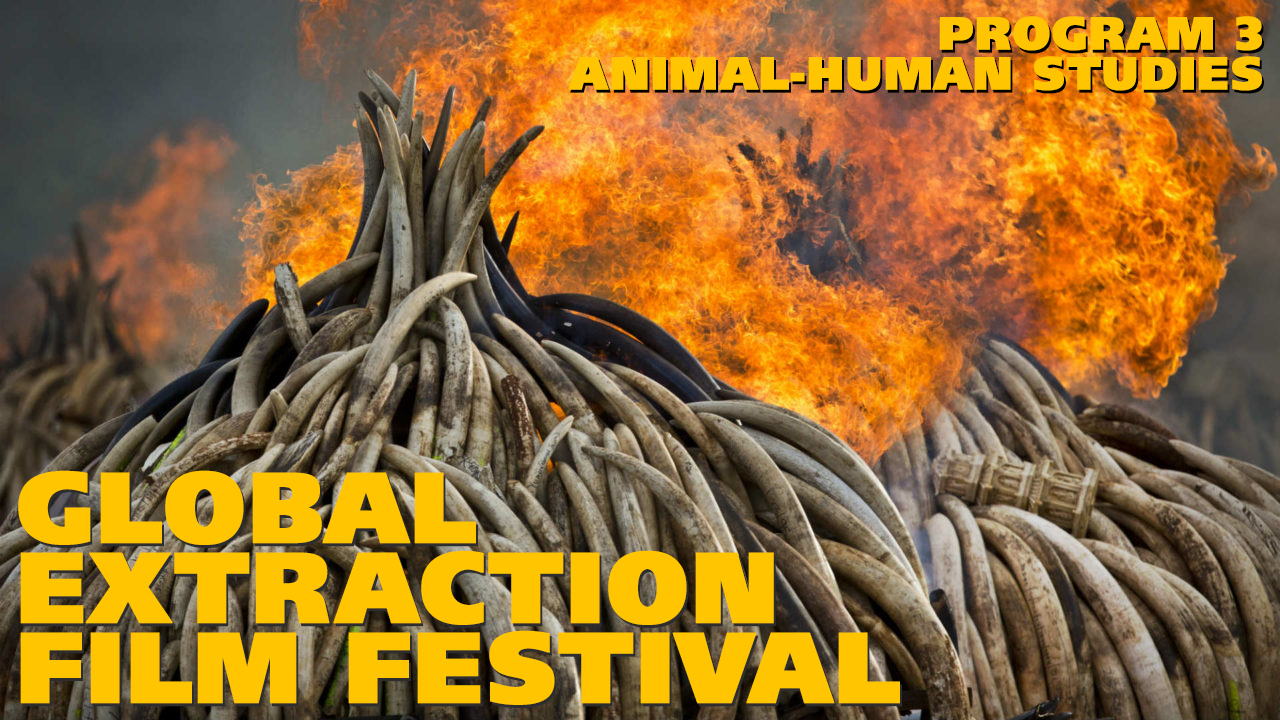 Streaming Online | September 9-12, 2021 | #GEFF2021 | #GlobalExtractionAction
GEFF2021 PROGRAM 3 * ANIMAL-HUMAN STUDIES
Curated by Maarten Reesink and Emiel Martens
The Animal-Human Studies Program, largely curated by the newly established Centre for Animal-Human Studies Netherlands, comprises over 10 feature documentaries and urgent shorts about the relationship between humans and animals, and the impact of the extractive industries on animals.
Humans are animals who dominate the planet and often decide which other animals have value, are our food, our friends, our enemies, are pests, can be sacrificed or made extinct. Relations between humans and other animals are the focus of (Human) Animal Studies, and also of  this Animal-Human Studies Program. And just as the exploitation of the planet often benefits big business and rich countries at the expense of marginalized groups of people, so it often comes at the expense of non-human animals to an even greater extent.
The criticism of these processes has two immediately striking aspects. The first is ecological in nature: the earth and living nature as we know it is increasingly lost. The associated loss of biodiversity occurs in all biotopes; and while we've long tended to focus on land, as in Racing Extinction, we're starting to become more and more aware of the global underwater extinction; see Artificial and Seaspiracy.
In all these films it also becomes clear that although humans as a species are not at risk, this does have major consequences for specific groups of people; see Atlantic and El corazón humano de Doñana. In discussions about ecology and biodiversity, however, the emphasis is on species instead of individuals, especially when it comes to other animals.
As a result, a second aspect, ethics, often remains quite underexposed. For example, in Insect apocalypse the disappearance of insects is still mainly presented as a problem for us humans; and animal interests are hardly an issue with fish either – although the conclusion of Seaspiracy does address their suffering briefly. With mammals, in which we (think we) recognize a lot of ourselves, this is much more obvious; just look at The Ivory Game about elephants and Virunga about gorillas and humans. But it is only when an individual animal is the starting point of the film, such as Naya and Bear 71, that we really look at the often bitter reality through the eyes of other animals, literally take their perspective and identify with them.
Nowhere do the various ecological and ethical aspects come together more dramatically than in intensive livestock farming. Two-thirds of all animal mass worldwide consists of animals in factory farming, and for the production of meat, humans occupy about 60% of the fertile land on earth. The suffering inflicted on cows, pigs, chickens and individual animals of other species in this sector is almost unimaginable, both in terms of the atrocities the animals must endure and the scale at which it all takes place. But a number of films in this program do give a chilling idea, in particular Apocalypse Cow, Cinco Corazone and The Meat Lobby.
Finally, two films that offer hope for the future, both probably not coincidentally with a woman in the lead. The first one, I Am Greta, offers a glimpse into the life of Greta Thunberg, who has quickly established herself as the global figurehead of the climate movement through her sharp critique and urgent tone. And in the second, #PowerPlant, the former leader of the Dutch Party for the Animals, Marianne Thieme, gives an overview of recent developments towards a society where eating other animals will no longer be the norm.
The Animal-Human Program brings all these films together in this year's program. Some films are already publicly available, but we also have two major films, Atlantic and Racing Extinction, that are festival exclusives, meaning that these films are only (freely) available during the festival (September 9-12).
Check out the GEFF 2021 PROGRAM 1 * GLOBAL PERSPECTIVES here
Check out the GEFF 2021 PROGRAM 2 * FOCUS ON THE AMERICAS here
Check out the GEFF2021 PROGRAM 4 * PRESENTED BY PATAGONIA here
Check out the GEFF2021 SPECIAL EVENTS here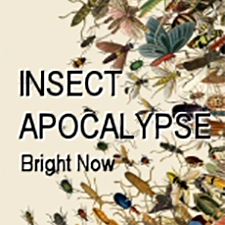 INSECT APOCALYPSE (Torsten Mehltretter, 2021, 24 min)
Insect Apocalypse examines the dramatic population decline among insects in recent decades, and what it spells for the future of life on Earth. Just how severe is this population crisis? The world's insect populations have suffered profound declines of up to 75%, and many species may become extinct in the coming decades. Bumblebees, butterflies, and moths are among the most vulnerable. The lion's share of the blame lies with us. On no uncertain terms, the film makes it clear that man's footprint has taken its toll on the natural order. Through a series of studies featured in the film, we can witness this stark reality at work. Chemicals, widespread deforestation, water and land pollution, and climate change are the main culprits.
Watch
(available on DocumentaryMania!)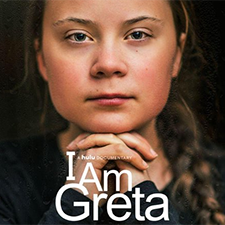 I AM GRETA (Nathan Grossman, 2020, 102 min)
I Am Greta follows climate change activist Greta Thunberg, who became the figurehead of environmental activists by striking to get the climate crisis on the political agenda, initially without any success. But as her action grows, she blossoms and as the world explodes around her and her parents are sometimes bouncing with nerves, she seems to be relaxing. Thanks to Grossman's unique access to Thunberg's life, his film is an intimate story full of perseverance, tragedy, happiness and inspiration. A story that finds a climax in the sailing trip that takes her to the UN conference in New York for an emotional speech.
Watch
(available on DocumentaryMania!)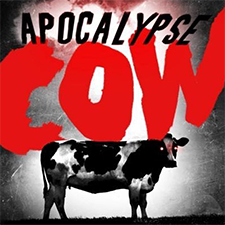 APOCALYPSE COW (Peter Gauvain, 2020, 47 min)
In a provocative documentary, environmental campaigner George Monbiot, a British writer known for his environmental and political activism, argues that the biggest problem driving us towards global disaster is how we feed ourselves, particularly on meat. After examining the disastrous impact that farming animals for meat has had on the planet, George looks at alternative food sources, including synthetic meat, a process that produces protein from just bacteria and air, and also explores revolutionary ideas that could change agriculture as we know it.
Watch
(available on YouTube!)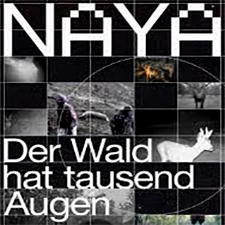 NAYA (Sebastian Mulder, 2020, 25 min, only available in the Netherlands)
She-wolf Naya is the first wolf in Belgium in 100 years, walking from East Germany to Belgium, tagged with a GPS collar. She suddenly becomes world news, but then her presence takes a mysterious turn. Naya – Der Wald hat Tausend Augen consists entirely of found footage of surveillance cameras, satellite recordings, webcams, wildlife cameras and drones. In this collage of images we are constantly looking for her. Naya's presence can be felt through the graphic line showing the movement of her GPS signal and the exciting sound design. The longer you stare at the images, the stranger it feels. Slowly we too become what all the people in Naya's life were: voyeurs.
Watch
(available in the Netherlands on 2Doc!)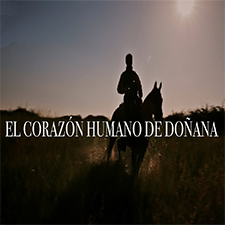 EL CORAZÓN HUMANO DE DOÑANA (THE HUMAN HEART OF DOÑANA, Ofelia de Pablo and Javier Zurita, 2020, 10 min)

Doñana is famous around the world for being home to millions of migratory birds and endangered species such as the Iberian lynx. But there is also a lesser-known Doñana: that of the people. The Human Heart of Doñana is a short film that tells the stories of people whose lives are linked to a natural refuge: Doñana. They all have something in common: they live and love this place, and they depend on its preservation as much as birds or lynxes. Saving Doñana also ensures the future of all the people who live there.
Watch
(available on YouTube!)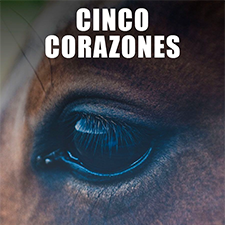 CINCO CORAZONES (FIVE HEARTS, Martin Parlato, 2020, 35 min)
Argentina currently exports 60% of all horse meat consumed globally. However, the consumption of horse meat is prohibited in Argentina itself and no horses are bred for this purpose in the country. So, with 200,000 horses being slaughtered each year for export to the European Union, where exactly is this meat coming from? Cinco Corazones (Five Hearts) reveals the grim reality behind the lives of Argentinian horses. These animals suffer many forms of abuse from the moment they are born, only to end their lives being slaughtered for export to the main consuming countries in Europe. The film seeks to draw attention to the stark reality of horse meat export from Argentina to Europe and to help put an end to the cruel practices involved.
Watch
(available on YouTube!)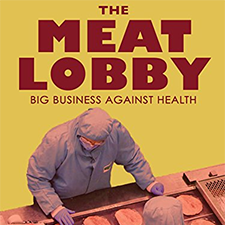 THE MEAT LOBBY (Sandrine Rigaud, 2019, 52 min)
In 2015, the WHO listed one of the additives in processed meats as carcinogenic. That same additive was nearly banned in America in the 1970s – until lobbying from the meat industry discredited the scientists. The Meat Lobby reveals how, to impede or halt regulations on certain additives, lobbyists have been working in the shadows for decades. At the heart of this strategy are the scientists who collaborate, who receive generous compensation for studies that promote meat consumption. In conjunction with this, those whose work finds health risks associated with meat are 'shot down'. Director Sandrine Rigaud conducted a year-long investigation on the tactics of the meat industry, that the meat lobby has been paying millions to hide.
Watch
(available on YouTube!)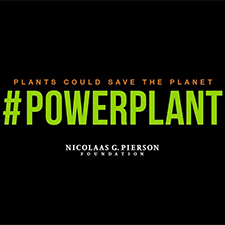 #POWERPLANT (Robert van Tellingen, 2019, 60 min)
In 2007, Marianne Thieme, the leader of the Dutch Party for the Animals, was the first politician in the Netherlands to demonstrate the link between livestock farming and climate issues in the first Dutch climate film Meat The Truth. Back then, research by the Institute for Environmental Studies at Amsterdam VU University already showed that if the Dutch were to adopt a single meat-free day a week, this would lead to the same reduction in greenhouse gas emissions as taking one million cars off the road. #Powerplant provides added insight into the link between climate change and meat consumption, an issue that has become even more pertinent since 2007. The number of scientists and government advisory bodies that stress the importance of lowering animal product consumption is increasing. #Powerplant shows Marianne Thieme's meetings with some of them, including top economist Kate Raworth, the author of Donut Economics.
Watch
(available on ngpf.nl!)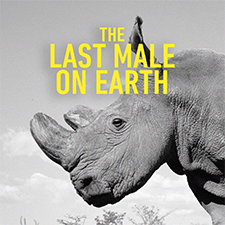 THE LAST MALE ON EARTH (Floor van der Meulen, 2019, 72 min, only available in the Netherlands)
On the day of his death, March 19, 2018, he was world news for a while: Sudan, the very last male northern white rhinoceros. The Last Male on Earth shows his last days on the Kenyan savannah, guarded by soldiers and admired by tourists. In 2018, the very last male northern white rhinoceros on Earth died in Kenya. His name was Sudan and he was not alone when he died. He was lovingly cared for by passionate caretakers, guarded 24/7 by armed bodyguards, captured many times a day by tourists, film crews and photographers from all over the world. And to this day, scientists are determined to return his species to Earth with innovative techniques. What is the attraction of the imminent disappearance of this rhinoceros species? And what does that say about our own species?
Watch
(available in the Netherlands on NPO Start!)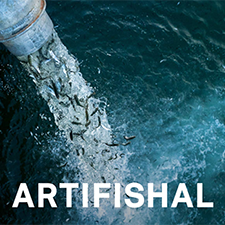 ARTIFISHAL: THE FIGHT TO SAVE WILD SALMON (Josh Murphy, 2019, 79 min)
Artifishal is a film about people, rivers, and the fight for the future of wild fish and the environment that supports them. It explores wild salmon's slide toward extinction, threats posed by fish hatcheries and fish farms, and our continued loss of faith in nature. The film charts the horror of realization from fishermen, ecologists, indigenous people and nature lovers as they grapple with the demise of these irreplaceable natural systems. Footage of an orca mother pushing her starved, dead baby focus the viewers grief on the carnage happening to the world. Human ignorance is violent and devastating. Artifishal is a film about human hubris and self-defeating attempts to control nature.
Watch
(available on YouTube!)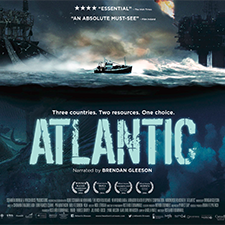 ATLANTIC (Risteard Ó Domhnaill, 2016, 80 min, festival exclusive!)
Atlantic follows the fortunes of three small fishing communities in Ireland, Newfoundland and Arctic Norway as they struggle to maintain their way of life in the face of mounting economic and ecological challenges. As the oil majors drive deeper into their fragile seas, and the world's largest fishing companies push fish stocks to the brink, coastal people and the species they rely on may be reaching a point of no return. At three different corners of the Atlantic, fishing communities share social, economic and environmental problems stemming from human interactions with the ocean's ecosystems. But while the Canadian and Norwegian governments work to safeguard their oil, gas, and fish, Ireland opts to sell its ocean resources to foreign interests, to the detriment of its working class. Atlantic tackles harsh realities with uncommon grace and perspective.
Watch
(use promo code 'GEFF2021' to get it for free during the festival!)
RACING EXTINCTION (Louie Psihoyos, 2015, 94 min, festival exclusive!)
In Racing Extinction, the Oceanic Preservation Society, the group behind the Academy Award winning film The Cove, together with some new innovators, gives a voice to the thousands of species on the edge of life by exposing the two worlds endangering species across the globe. The first threat to the wild comes from the international trade of wildlife. Bogus markets are being created at the expense of creatures who have survived on this planet for millions of years. The other threat is all around us, hiding in plain sight. There's a hidden world that the oil and gas companies don't want the rest of us to see. Director Louie Psihoyos has concocted an ambitious mission to call attention to our impact on the planet, while inspiring others to embrace the solutions that will ensure a thriving planet for future generations.
Watch
(use promo code 'GEFF2021' to get it for free during the festival!)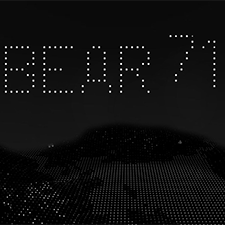 BEAR 71 (Jeremy Mendes and Leanne Allison, 2012, interactive)
Bear 71 is the true story of a female grizzly bear monitored by the wildlife conservation offices from 2001-2009. She lived her life under near constant surveillance and was continually stressed by the interactions with the human world. She was tracked and logged as data, reflecting the way we have to see the world around us through Tron and Matrix-like filters, qualifying and quantifying everything, rather than experiencing and interacting. Leanne Allison sifted through thousands of photos from motion-triggered cameras from this project. The grainy images gathered over the past 10 years by various scientists reveal the hidden life of the forest, played out by the animals and humans (including Bear 71) captured covertly on film. Bear 71's story is consistently played out in places all over the globe where humans and wildlife intersect.
Watch
(available on bear71vr.nfb.ca!)
In addition, if you have a Netflix account, we highly recommend you to watch the following documentaries: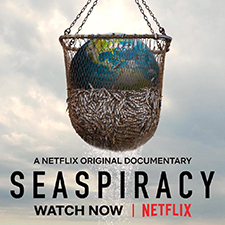 SEASPIRACY (Ali Tabrizi, 2021, 89 min)
In Seaspiracy, director Ali Tabrizi lays bare how commercial fishing devastates marine animals—and what will happen if humans continue to consume fish. It argues that commercial fisheries are the main driver of marine ecosystem destruction; that fish do feel (f.e. pain), and that there's no such thing as 'harvesting' fish 'sustainably' for food. It also shows that if fish trends continue, oceans will be desolate in less than thirty years. The film also features human impacts on marine life such as plastic marine debris and ghost nets around the world. It concludes that there is no real ethical or ecological justification for eating fish. Created by the same team that made the illusion-shattering feature Cowspiracy, Seaspiracy goes below the surface to reveal the depths of cruelty in the global fishing industry.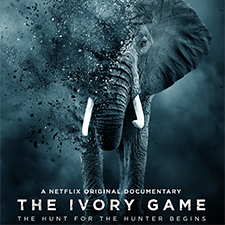 THE IVORY GAMEhe Ivory Game (Kief Davidson and Richard Ladkani, 2016, 112 min)
The African elephant faces extinction as poachers wreak slaughter in pursuit of the 'white gold' of ivory, considered a symbol of luxury and power amongst the new rising Chinese middle-class. Directors Richard Ladkani and Kief Davidson filmed undercover for 16 months, moving across the continents of Africa and Asia, infiltrating and documenting the deep-rooted corruption at the heart of the global ivory trafficking crisis. The Ivory Game follows a band of remarkable heroes; from intelligence organizations, such as the Tanzanian Task Force, intelligence gathering and whistle-blowing initiatives like WildLeaks, undercover activists, high-level conservationists and frontline rangers. Together they take on the fight, to bring down poachers, traffickers and corrupt government officials. The Ivory Game is an undercover feature-documentary, set to expose the dark world of ivory trafficking. It will inspire both outrage and hope, marking a turning point in mankind's relationship with the greatest land mammal on Earth.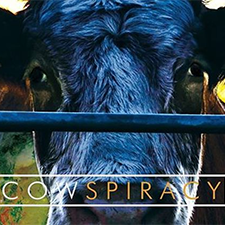 COWSPIRACY: THE SUSTAINABILITY SECRET (Kip Andersen and Keegan Kuhn, 2014, 91 min)
Animal agriculture is the leading cause of deforestation, water consumption and pollution, is responsible for more greenhouse gases than the transportation industry, and is a primary driver of rainforest destruction, species extinction, habitat loss, topsoil erosion, ocean "dead zones," and virtually every other environmental ill. Yet it goes on, almost entirely unchallenged. Filmmaker Kip Anderson uncovers what appears to be an intentional refusal to discuss the issue of animal agriculture, while industry whistleblowers and watchdogs warn him of the risks to his freedom and even his life if he dares to persist. Cowspiracy reveals the absolutely devastating environmental impact large-scale factory farming has on our planet and offers a path to global sustainability for a growing population.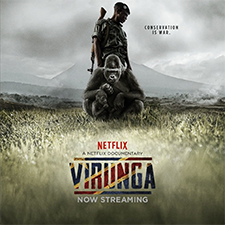 VIRUNGA (Orlando von Einsiedel, 2014, 105 min)
In the forested depths of eastern Congo lies Virunga National Park, one of the most bio-diverse places on Earth and home to the planet's last remaining mountain gorillas. In this wild, but enchanted environment, a small and embattled team of park rangers protect this UNESCO world heritage site from armed militia, poachers and the dark forces struggling to control Congo's rich natural resources. When the newly formed M23 rebel group declares war, a new conflict threatens the lives and stability of everyone and everything they've worked so hard to protect, with the filmmakers and the film's participants caught in the crossfire. Virunga is a powerful combination of investigative journalism and nature documentary, telling the incredible true story of a group of courageous people risking their lives to build a better future in a part of Africa the world's forgotten, and a gripping exposé of the realities of life in the Congo.