GEFF2021 Program 1: Global Perspectives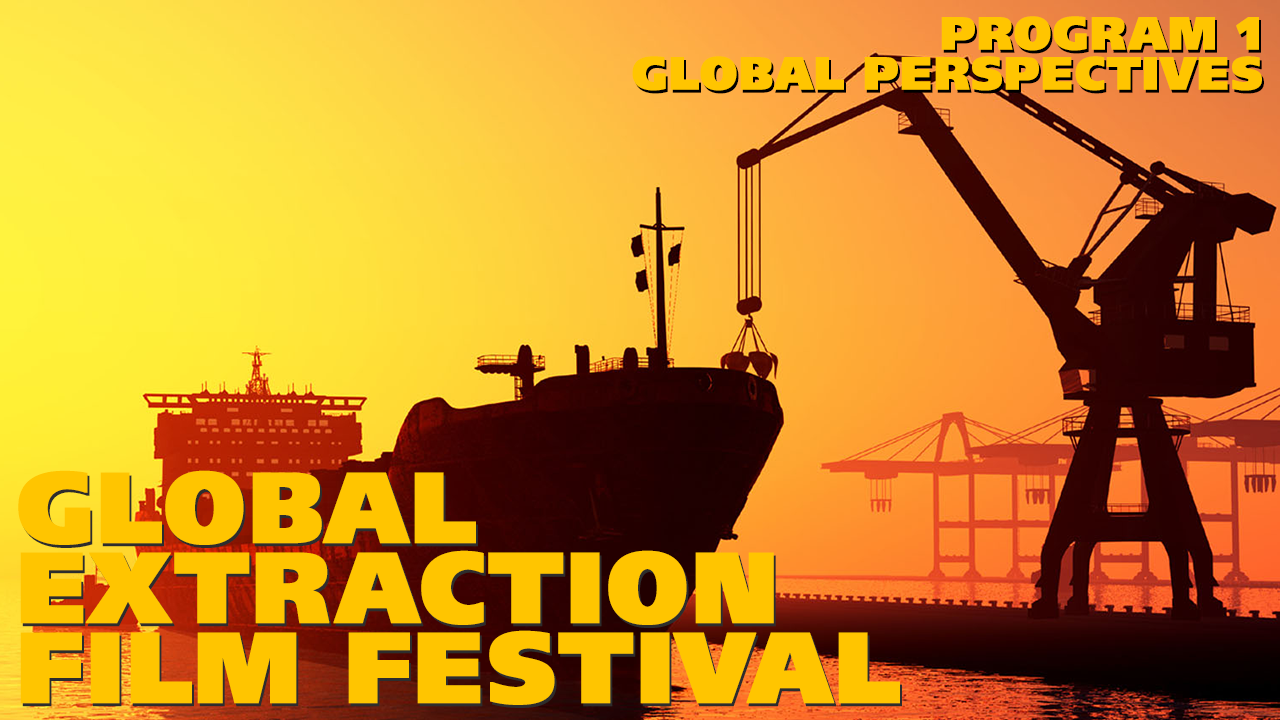 Streaming Online | September 9-12, 2021 | #GEFF2021 | #GlobalExtractionAction
GEFF 2021 PROGRAM 1 * GLOBAL PERSPECTIVES (GENERAL SELECTION)
Curated by Esther Figueroa and Emiel Martens
The Global Perspectives Program offers 27 feature documentaries and urgent shorts that focus on interrelated issues affecting the world, such as the climate crisis, water, food, energy, mining, overtourism, colonial legacies. Since we present an extensive special focus on the Americas in our Focus on the Americas Program, films in the Global Perspectives Program are primarily about Africa, Asia, Europe, and Oceania. We have selected several films that address global issues from local perspectives across a wide expanse of Europe. One reason we have this focus on Europe is that European nations and the European Union often present themselves as the exemplars of good environmental practices and the purveyors of solutions for the rest of the world, while the same problems of extraction exist in Europe as they do everywhere else in the world.
Bright Green Lies, one of the selected films in the Global Perspectives Program, exposes the extraction dependent and ecologically destructive reality of 'green' technological solutions. Grit, another selected film, tells the story of Dian, who at 6 years old, along with 60,000 displaced people, suffered from an industrial accident in Indonesia, and later becomes a political activist fighting for justice. Then, Gather and Final Straw, Food, Earth, Happiness present ancient alternatives to industrial agriculture, and Sustenance and The Superfood Chain explore the food we eat, where it comes from and the consequences of global food chains. Finally, Eating up Easter and Crowded Out: The Story of Overtourism demonstrate that tourism is an extractive industry. Below you can find the links to these and other films in this program (in order of recency).
The Global Perspectives Program brings together various films that are already publicly available, but we also have many films that are festival exclusives, meaning that these films are only (freely) available during the festival (September 9-12). If this is the case, we have indicated this following the film's title.
Check out the GEFF 2021 PROGRAM 2 * FOCUS ON THE AMERICAS here
Check out the GEFF 2021 PROGRAM 3 * ANIMAL-HUMAN STUDIES here
Check out the GEFF 2021 PROGRAM 4 * PRESENTED BY PATAGONIA here
Check out the GEFF2021 SPECIAL EVENTS here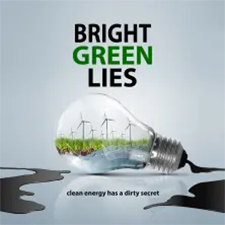 BRIGHT GREEN LIES (Julia Barnes, 2021, 71 min, festival exclusive!)
Bright Green Lies investigates the change in focus of the mainstream environmental movement, from its original concern with protecting nature, to its current obsession with powering an unsustainable way of life. The film exposes the lies and fantastical thinking behind the notion that solar, wind, hydro, biomass, or green consumerism will save us from climate change. Tackling the most pressing issues of our time will require us to look beyond the mainstream technological solutions and ask deeper questions about what needs to change.
Watch
(use promo code 'GEFF2021' to get it for free during the festival!)
(Q&A  with the director on September 11 at 4pm Pacific Time)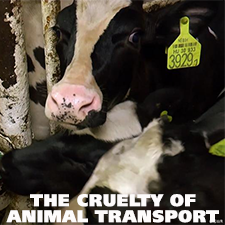 THE CRUELTY OF ANIMAL TRANSPORTS (Edgar Verheyen, 2021, 42 min)
Every year, thousands of cattle are exported to countries outside the EU. It's often a harrowing ordeal. Activists from the Animal Welfare Foundation argue that conditions in these transports breach European law.
Watch
(available on YouTube!)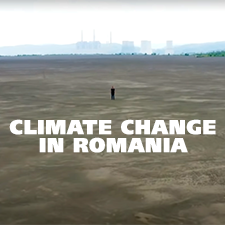 CLIMATE CHANGE IN ROMANIA (Dominik von Eisenhart-Rothe, 2021, 26 min)
Sand is overrunning Oltenia, a historical region in southern Romania. It's getting hotter and drier, with sandstorms now reaching all the way to Bucharest. As they try to prevent the worst, environmentalists are turning to reforestation. What's already happening in Oltenia is also threatening other parts of Europe, as the European continent feels the effects of climate change: one summer of drought after another, with serious consequences for both environment and agriculture.
Watch
(available on YouTube!)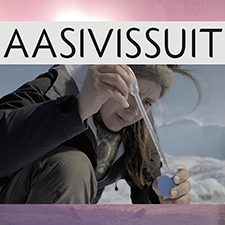 AASIVISSUIT (Jasper Coppes, 2020, 23 min, festival exclusive!)
Aasivissuit follows two park rangers at work and on expeditions through the sunlit grasslands of West Greenland. As they talk, they exchange new and old knowledge of the land, for example, how ancient fertile sediment from Greenland is used to fertilize depleted soil abroad, and how microbes have adapted to deal with pollution. In the meantime, the landscape and its inhabitants perform their acts.
Watch
(use promo code 'GEFF2021' to get it for free during the festival!)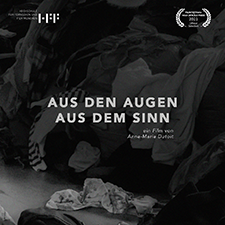 AUS DEN AUGEN AUS DEM SINN (Anna-Maria Dutoit, 2020, 11 min, festival exclusive!)
With the rising Fast Fashion trend, the markets are flooded with cheap Polyester fabrics that cannot be recycled. The film Aus den Augen aus dem Sinn explores the places that worn clothes travel to and questions our current approach to textile waste.
Watch
(use 'promo code 'GEFF2021' to get it for free during the festival!)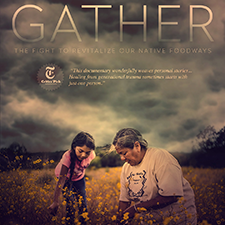 GATHER (Sanjay Rawal, 2020, 74 min, festival exclusive!)
Gather is an intimate portrait of the growing movement amongst Native Americans to reclaim their spiritual, political and cultural identities through food sovereignty, while battling the trauma of centuries of genocide.
Watch
(use promo code 'GEFF2021' to get it for free during the festival!)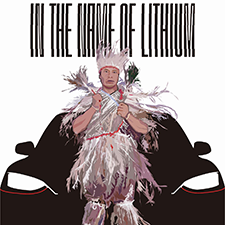 IN THE NAME OF LITHIUM (EN EL NOMBRE DE LITIO, Cristian Cartier and Martin Longo, 2020, 75 min, festival exclusive!)
Clemente Flores lives in the community 'El Moreno', in Salinas Grandes, Jujuy, Argentina, where more than 30 indigenous communities struggle to prevent the imminent arrival of multinational mining companies to extract lithium, the new white gold. In search of answers to his silent claim to be included in the decision-making process, Clemente embarks on a revealing journey, to return and organize, together with the other salt communities, a resistance action in defense of their territory. In the Name of Lithium is a documentary about the urgency of reaching an equilibrium with the Pachamama.
Watch
(use promo code 'GEFF2021' to get it for free during the festival!)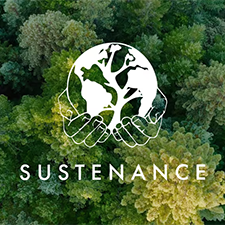 SUSTENANCE (Yasi Gerami, 2020, 88 min, festival exclusive!)
Sustenance shows food's journey around the world, exploring controversies revolving around food and its interconnectedness with justice, climate change, and sustainability. Breaking bread during a reunion, a group of friends become curious about the sustainability of their eating regiments
Watch
(use promo code 'GEFF2021' to get it for free during the festival! Due to distribution rights, the film is unavailable to view within North America)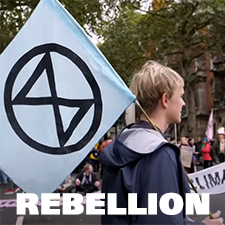 REBELLION: THE NATURE OF THINGS (Mark Starowicz, Caitlin Starowicz, 2020, 44 min)
Sparked by activist Greta Thunberg in Sweden and exploding around the world, the global climate protests have been some of the largest demonstrations in history. Rebellion, a documentary from The Nature of Things, is a vivid portrait of this extraordinary grassroots movement.
Watch
(available on YouTube!)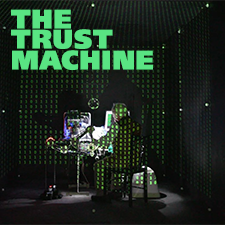 THE TRUST MACHINE (Risteard O Domhnaill, 2020, 11 min, festival exclusive!)
Focusing on the central figure of the Greek myth of Sisyphus, The Trust Machine is an allegorical poem set within a constructed reality to give a visual portrayal to the illusory nature of modern money and cryptocurrency.
Watch
(use promo code 'GEFF2021' to get it for free during the festival!)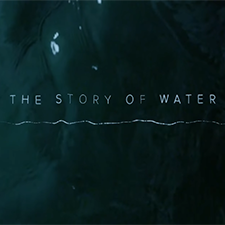 THE STORY OF WATER (Donna Nicholaisen (2020, 46 min)
The Story of Water focuses on the critical value of our most precious natural resource and explores the ongoing threats to its future – both globally and in Ireland. Featuring Ireland's coastal and inland waterways – as well as contributions from engineers, planners and consumers – the documentary explores the development and current state of Ireland's public water network, presenting a unique perspective on the ongoing national project to upgrade the country's drinking water supply and wastewater treatment.
Watch
(available on YouTube!)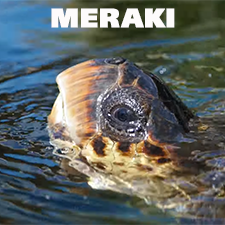 MERAKI  (Gustavo Neves, 2020, 29 min)
Meraki, from Greek, means to do something with all your soul, creativity and love. Create from the essence with passion in your heart. On this trail we learn how a director from the Sea Turtle Protection Society of Greece, a local Island herbalist, a dance teacher and a dive instructor, rely on their day to day practice to connect with nature. Seeking balance in ever changing worlds we visit lessons from sea turtles, listen for the guiding rhythms of plants and travel immersed in the transformative power of dance.
Watch
(available on YouTube!)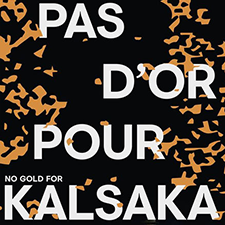 NO GOLD FOR KALSAKA (Michel K. Zongo, 2019, 80 min, festival exclusive!)
No Gold for Kalsaka follows the main protagonist, Jean-Baptiste, in a community that is trying to survive and claim back its dignity, as it battles the injustices inflicted upon it. Since the dawn of time, the people of Kalsaka, a small village in the African country of Burkina Faso, have lived off the gold provided by their local mine. All of this ended with the arrival of a multinational mining corporation, which expropriated local landowners and exploited the natural resources, leaving the local people with nothing. No Gold for Kalsaka is part of TidPix, an online platform for entertaining African movies from the continent's filmmakers.
Watch
(use promo code 'GEFF2021' to get it for free during the festival!)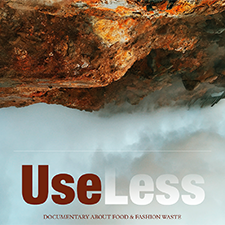 USELESS (Rakel Garðarsdóttir and Ágústa M. Ólafsdóttir, 2019, 51 min, festival exclusive!)
Through the eyes of a young Icelandic mother who is trying to understand the issues and change her ways, the filmmakers of UseLess try to find out why food and fashion waste has become a pressing social and environmental problem, and what we can do to change it. Interviews with experts, designers, activists, and producers shed light on the problem as well as offer many solutions to the audience.
Watch
(use promo code 'GEFF2021' to get it for free during the festival!)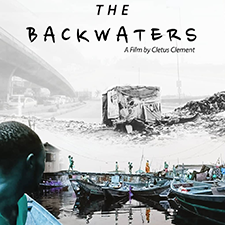 THE BACKWATERS (Cletus Clement, 2019, 18 min)
The Backwaters offers an insightful look into the resilient life of isolated people living in unfavorable environments in Lagos, Nigeria. The short film emerged as the winner of the African Smartphone Film festival in Nigeria and the 2nd MIMO film festival in Milan, Italy. The Backwaters also received thew Award for Best Film on Climate Change and Conservation at the African Film For Impact Festival in Abuja, Nigeria.
Watch
(available on FilmFreeway!)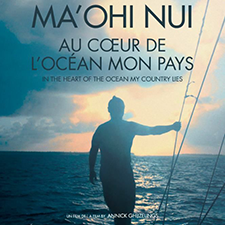 MA'OHI NUI: IN THE HEART OF THE OCEANS MY COUNTRY LIES (Annick Ghijzelings, 2018, 112 min, festival exclusive!)
A district called Flamboyant lies between the runway of the international airport and a small mound of earth. Over there, one calls it 'district' in order not to say 'shanty town'. After thirty years of atomic bomb testing by the French in Polynesia, the threads of neo-colonial strings have a different face today. By confronting the Ma'ohi spirit with its history of displacement, nuclear testing and a fractured existence, the film Ma'Ohi Nui shows the vital impetus of a people trying not to forget themselves or their homeland and accompanies them on a quiet path in the pursuit of independence and self-determination.
Watch
(use promo code 'GEFF2021' to get it for free during the festival!)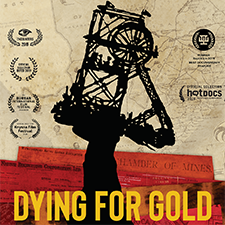 DYING FOR GOLD (Richard Pakleppa and Catherine Meyburgh, 2018, 99 min, festival exclusive!)
In the biggest class action law suit the country had ever seen, South Africa's largest gold mining companies were accused of knowingly exposing miners to deadly dust and disease. Coerced by colonial laws, hundreds of thousands of men left their families in Botswana, Lesotho, Malawi, Mozambique, Swaziland and Zimbabwe to feed a seemingly endless need for cheap gold-digging labor. They became fodder for companies including Anglo American, AngloGold Ashanti, Goldfields who reaped vast profits at the cost of human lives, creating a system of modern slavery.
Watch
(use promo code 'GEFF2021' to get it for free during the festival!)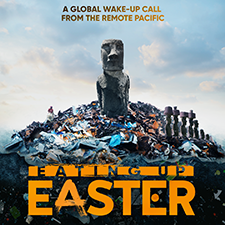 EATING UP EASTER (Sergio Mata'u Rapu, 2018, 86 min, festival exclusive!)
Eating up Easter explores the challenges the people of Rapa Nui (Easter Island) are facing, and the intergenerational fight to preserve their culture and a beloved environment against a backdrop of a modernizing society and a booming tourism trade. More than just a picture-perfect postcard of iconic stone statues, Rapa Nui is a microcosm of a planet in flux.
Watch
(use promo code 'GEFF2021' to get it for free during the festival!)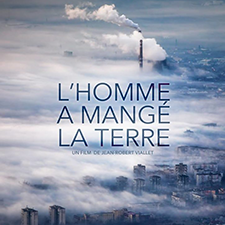 L'HOME A MANGÉ LA TERRE (BREAKPOINT: A COUNTER HISOTRY OF PROGRESS, Jean-Robert Viallet, 2018, 98 min, festival exclusive!)
L'homme a mangé la terre tells a story that has been in the making for 200 years. Two centuries of industrial and economic revolutions, from the times of coal mining to the big data era. The story relies on the choices dictated by 'progress', usually accepted with enthusiasm by the people, but mostly decided with other interests. Behind the beautiful history of progress there is in fact another story, written by powerful people, notably political leaders, industrialists, fossil fuels and chemists, lobbyists and financiers of all kinds who have shaped our way of life without ever ceasing to serve their own interests.
Watch
(use promo code 'GEFF2021' to get it for free during the festival!)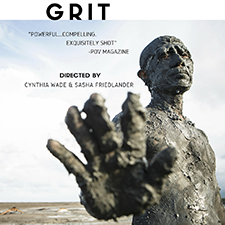 GRIT (Cynthia Wade and Sasha Friedlander, 2018, 100 min, festival exclusive!)
An industrial accident in Indonesia unleashes a toxic mud tsunami, displacing 60,000 people, including a 6-year-old and her mother. Over 10 years, as reparations go unpaid and survivors eke out a living, the girl becomes a political activist.
Watch
(use promo code 'GEFF2021' to get it for free during the festival!)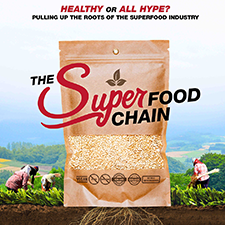 THE SUPERFOOD CHAIN (Ann Shin, 2018, 70 min, festival exclusive!)
Are so called superfoods really that great for you? And how does the burgeoning global demand impact the indigenous cultures who grow the food and depend on it as a staple? The Superfood Chain investigates how the superfood industry affects the lives of farming families from Bolivia, Ethiopia, Philippines, and Haida Gwaii.
Watch
(use promo code 'GEFF2021' to get it for free during the festival!)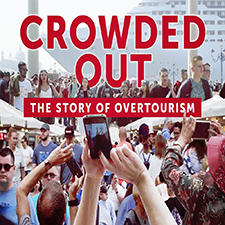 CROWDED OUT: THE STORY OF OVERTOURISM (Beth Walker, 2018, 23 min)

Overtourism occurs when there are too many visitors to a particular destination. When rent prices push out local tenants to make way for holiday rentals, when narrow roads become jammed with tourist vehicles, when tourists cannot view landmarks because of the crowds – these are all signs of overtourism. And it is the backlash from local residents that has made overtourism news. Cities such as Barcelona, Venice and Dubrovnik, and places once thought of as remote such as Iceland and Skye have suffered firsthand, and the protests by local residents have spread.
Watch
(available on ResponsibleTravel.com!)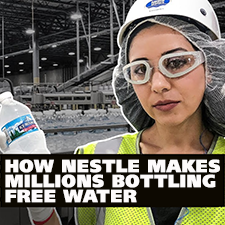 HOW NESTLE MAKES MILLIONS BOTTLING FREE WATER (Dena Takruri (reporter), 2018, 12 min)
Nestle, the world's largest food and beverage company, bottles Michigan's water for next to nothing and sells it at great profit. And the state has just approved its request to pump even more, despite the failed promise of jobs and 80,000 public comments against Nestle. Meanwhile, just two hours away, Flint still doesn't have clean water.
Watch
(available on YouTube!)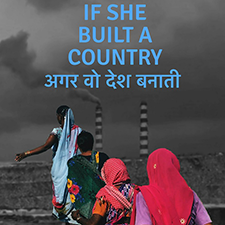 AGAR WO DESH BANATI (IF SHE BUILT A COUNTRY, Maheen Mirza, 2018, 60 min)
Rural Adivasi working women from the villages of Chhattisgarh critique the grand narrative of development, as mines and power plants appear and grow in monstrous proportions around them, many of them have been cheated of their land and compensation. They envision a more just and equitable paradigm.
Watch
(available on YouTube!)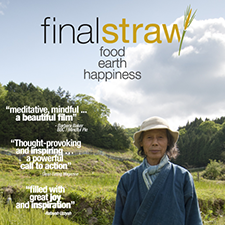 FINAL STRAW: FOOD, EARTH, HAPPINESS (Patrick Lydon and Suhee Kang, 2016, 74 min, festival exclusive!)

A journey through Japan, Korea, and the United States that turns our perceptions of food and life upside down, illuminating simple solutions for our current global ecological, economic, and social crises. Final Straw weaves together interviews, landscapes, and a moving original soundtrack, all while illuminating a path to sustainability and well being for people and the environment, centered around the cultural and ecological philosophies natural farmers who are following in the footsteps of the late Masanobu Fukuoka and his seminal book One Straw Revolution.
Watch
(use promo code 'GEFF2021' to get it for free during the festival!)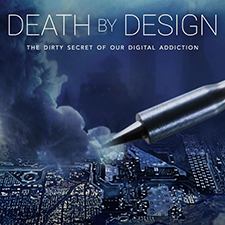 DEATH BY DESIGN (Sue Williams, 2016, 48 min)
Death by Design investigates the underbelly of the electronics industry and reveals how even the smallest devices have deadly environmental and health costs. From the intensely secretive factories in China, to a ravaged New York community and the high tech corridors of Silicon Valley, the film tells a story of environmental degradation, of health tragedies, and the fast approaching tipping point between consumerism and sustainability.
Watch
(available on DailyMotion.com!)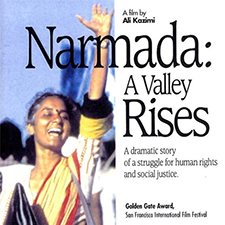 NARMADA: A VALLEY RISES (Ali Kazimi, 1994, 87 min, festival exclusive!)
Central India's Bhil and Bhilal indigenous communities have lived in the Narmada Valley area for thousands of years, but they are about to be swept aside-literally-by a huge dam project that will flood the entire region. Narmada chronicles the massive 150-mile-long, 6,000-strong protest march, and the absolute dedication of those willing to dies to save their valley and way of life.
Watch
(available on the filmmaker's Vimeo page!)