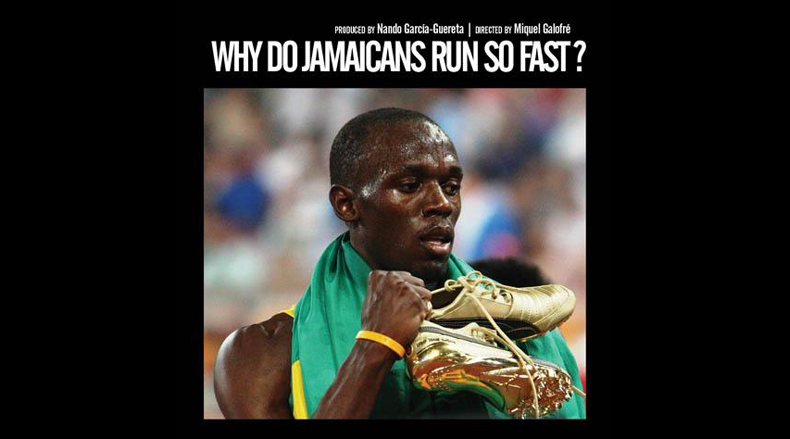 The documentary Why Do Jamaicans Run So Fast? (2011) tells the exceptional story of the world's strongest sprinting nation and tries to find an explanation for the unprecedented success of the Jamaican sprinters at the 2008 Olympics. The film features exclusive interviews with the Jamaican medal winners, their coaches and their fans. They provide unusual and sometimes hilarious answers. Why Do Jamaicans Run So Fast?, produced by Spanish-Jamaican film company Nice Time Productions, also offers a unique insight in Jamaican society. Director Miguel Galofré shows the responses and emotions of the Jamaican people during and after the victories and follows the athletes into their parental home, local sports club and favourite dancehall.
Caribbean Creativity was the official representative of Why Do Jamaicans Run So Fast? in the Benelux (Belgium-Netherlands-Luxumbourg). We entered the film in the Latin American Film Festival in Utrecht, the Rode Loper Festival in Amsterdam and the Shoot Me Film Festival in The Hague. We also organized the Dutch premiere of the film at our Nice Time Film Bonanza event in the Amsterdam arthouse cinema De Uitkijk.
The DVD (+ CD) is available on DVD through our webshop .
Dir: Miguel Galofré | 2011 | Jamaica/Spain | Documentary
Watch the Trailer of Why Do Jamaicans Run So Fast?  |  Facebook Page Nice Time Productions