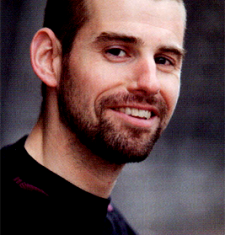 Emiel Martens
Oprichter en voorzitter
Emiel is de oprichter en voorzitter van Caribbean Creativity. In het dagelijks leven is hij werkzaam als mediadocent, -onderzoeker, -consultant en -journalist. Emiel studeerde cum laude af in zowel de Mediastudies en Ontwikkelingsstudies aan de Universiteit van Amsterdam, was gastonderzoeker bij het Caribische Instituut voor Media en Communicatie (CARIMAC) aan de University of the West Indies, en heeft een Ph.D in Mediastudies van de Universiteit van Amsterdam. Zijn proefschrift, getiteld'Welcome to Paradise Island: The Rise of Jamaica's Cine-Tourist Image, 1891-1951', was de eerste studie naar Jamaica's vroege filmgeschiedenis en de relaties met de vroege toerismegeschiedenis van het Caribische eiland.
Na een postdoc positie bij het Koninklijk Instituut voor Taal-, Land- en Volkenkunde (KITLV) in Leiden, werd Emiel in 2015 aangesteld als senior docent aan de afdeling Mediastudies van de Universiteit van Amsterdam. Zijn onderzoeksinteresses omvatten de gebieden postkoloniale (media)studies, mediageografie, popular geopolitiek, filmtoerisme en alternatieve media, met een bijzondere focus op de geschiedenis, theorie en praktijk van de (Engelstalige) Caribische filmindustrie en culturele sector.
Naast zijn functie bij de Universiteit van Amsterdam en voorzitterschap bij Caribbean Creativity, is Emiel ook bestuurslid van de Nederland Vereniging van Latijns-Amerikaanse en Caribische Studies (NALACS) en mede-eigenaar van Gasten in je Gezicht, een media- en communicatiebureau gespecialiseerd in copywriting, webdesign, grafisch ontwerp, social media management, fotografie, filmproductie en evenementenorganisatie, met name op sociaal en cultureel gebied.