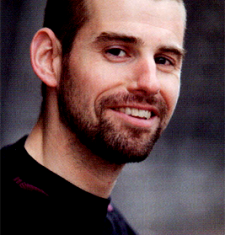 Emiel Martens
Founder and Chairman
Emiel is the Founding Director and Chief Representative of Caribbean Creativity. Besides running the foundation, he works as a media lecturer, researcher, consultant, and publicist in Amsterdam, the Netherlands. Emiel graduated cum laude in both Media Studies and Human Geography at the University of Amsterdam, was a visiting scholar at the Caribbean Institute of Media and Communication (CARIMAC) at University of the West Indies, Mona, and holds a Ph.D in Media Studies from the University of Amsterdam. His dissertation, entitled 'Welcome to Paradise Island: The Rise of Jamaica's Cine-Tourist Image, 1891-1951', marked the first study of Jamaica's early film history and its connections with the island's early tourism history.
After a postdoctoral position at the Royal Netherlands Institute of Southeast Asian and Caribbean Studies (abbreviated: KITLV), Emiel joined the Department of Media Studies of the University of Amsterdam in 2015 as a Senior Lecturer. His research interests span the fields of Postcolonial (Media) Studies, Media Geography, Popular Geopolitics, Film Tourism and Alternative media, with a particular focus on the history, theory and praxis of the (Anglophone) Caribbean film and cultural industries.
Besides his post at the University of Amsterdam and chairmanship at Caribbean Creativity, Emiel is also a board member of the Netherlands Association for Latin American and Caribbean Studies (NALACS) and the co-owner of Dudes in your Face (Dutch: Gasten in je Gezicht), a media and communications agency specializing in copywriting, web design, graphic design, social media management, photography, film production and event organization, particularly in the social and cultural fields.